School Fundraising With Stikins ® - Product Information
Stikins ® Name Labels
These multipurpose stick on name labels are suitable for all kinds of school items, including school uniform, P.E. kit, and subject equipment.

First launched in 2004, Stikins ® school labels can be stuck onto the wash-care label of clothing and fabric items or directly onto bags, shoes, lunch boxes, water bottles, books, stationery kits, P.E. kits, and much, much more. Our name tags are white in colour and printed with a bold black font to make sure they are really easy to read - for children and adults alike.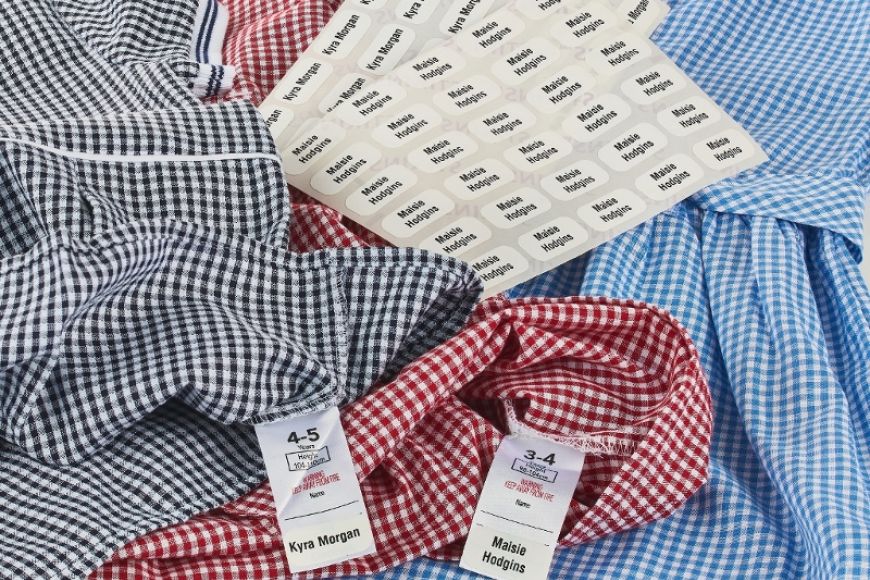 The face material is extremely soft and pliable and so it won't cause irritation if the labels come into contact with skin when used as clothing labels. These stick on name labels have a unique adhesive, which allows them to be put in washing machines, tumble dryers, microwaves, dishwashers, and sinks. Stikins ® school labels have been successfully tested by an independent laboratory using the BS EN ISO6330 wash test procedures for 60 washes at 40 degrees. Our name tags are also printed with an advanced ink, which is resistant to the ingredients used in children's sun cream products to ensure the print stays put all year round.
We supply our name labels in 4 pack sizes:
120 name labels for £16.20
90 name labels for £13.80
60 name labels for £10.80
30 name labels for £7.80
Despatch & Delivery
Orders are despatched via Royal Mail's first class service and delivered directly to parents. We make and despatch orders of name labels same day, Monday to Friday, up to 3pm. Orders placed after 3pm, over the weekend, or on a Bank Holiday will be despatched on the next working day.
Ways To Order
Parents can order online or by phone. If they quote your fundraising number, their order will count towards your commission total.
Order Contents
Our name labels are packed into a C5 envelope with each pack individually packed in a bag printed with instructions for use. A re-order form is included along with a VAT receipt showing the amount charged and the school fundraising number used.
We are always happy to help; please contact us with any questions or queries that you might have.