School Fundraising & PTA Fundraising
Earn Commission On Orders Of Stikins Name Labels To Raise Money For Your School Or PTA
---
SUPERB SUMMER OFFER
Request personalised name labels for your new starters today!
Simply fill in the online Request Form now to receive five free name labels for each of your new starters.
It's the best way to boost fundraising and instantly improve lost property issues.

Rewarding Fundraising
Up To 30% Commission And Request Free Samples For Parents
Easy Fundraising
Simply Send Out Leaflets, Samples, And Put Up Posters - We Do The Rest
Useful Fundraising
Reduce Lost Property With Multipurpose Stick On Name Labels
Free Fundraising
No Sign Up Fee And No Ongoing Costs Required To Participate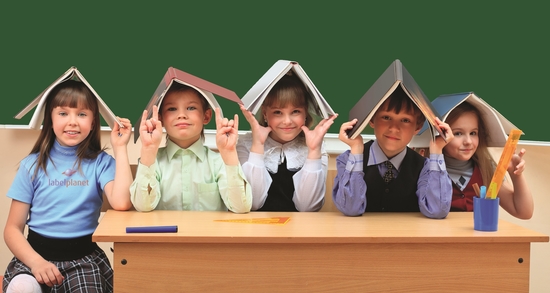 Our History & Ethos
The Stikins school fundraising scheme has distributed thousands of pounds amongst participating schools every year since 2004. While the details of our fundraising scheme have been fine-tuned over the years, its core principles have remained constant. We want to give schools and PTAs the opportunity to raise money while helping parents to safely and securely label their children's belongings. In return, we want to grow our brand (Stikins ®) and supply name labels to as many parents as possible.
To support the efforts of our fundraising partners we pay out the highest name label commission rate in the UK (30%). During the summer term, we also offer 5 free personalised name labels for each new child starting at the school each year and supply leaflets and posters free of charge. We aim to offer truly simple ideas for school fundraising and PTA fundraising to help schools and PTAs achieve more from their fundraising projects without taking up precious resources.
With Stikins, school fundraising and PTA fundraising is rewarding, easy, useful, and free!