How Stikins ® Labels Work; Name Labels That Simply Stick On & Stay On
Multipurpose stick on name labels to help you save time & smile!
Designed with busy families in mind, our labels are quick and easy from start to finish. There's no need to sew or iron on the labels as they simply stick on and stay on. Each pack comes complete with instructions for use and the labels themselves can be applied to clothes, shoes, bags, and other personal items in seconds, saving you time, hassle, and money. You can order online at any time and your labels will be made and despatched the same day (Monday to Friday up to 3pm) by first class mail.
Order your name labels
You can order online or by phone
Choose your personalisation and pack size
Double check your order details and pay by credit/debit card, Paypal, or Apple Pay
(Phone: card only)
We'll make and despatch your labels same or next working day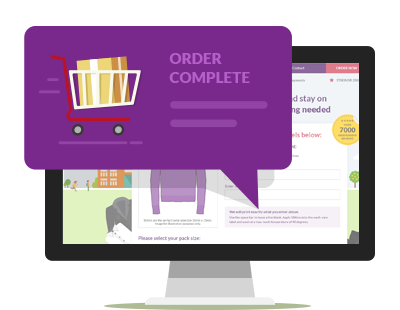 Apply your stick on name labels
Peel each sticky name label from its backing sheet.
Apply clothing labels onto the wash-care label of school uniform, clothing, and fabric items.
Apply shoes labels onto the side wall or beneath the tongue of each shoe.
Apply name labels directly onto personal items, such as lunch boxes and water bottles.
Smooth your labels down firmly to ensure that the adhesive bonds fully with your item.
Allow 24 hours before washing labelled items.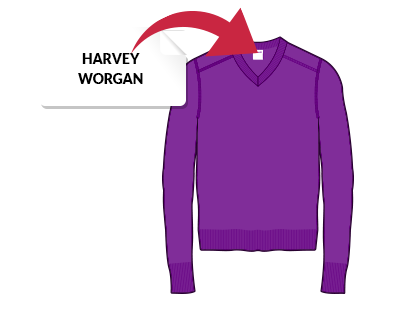 Visit our Instructions For Use page to view full instructions for use along with a few tips & tricks to get the most out of your name labels.
Let your name labels do their job!
Stikins ® name labels have been independently tested using the BS EN ISO6330 wash test procedure for 60 washes at 40 degrees.
You can use your name labels on items that will be put into washing machines, tumble dryers, dishwashers, microwaves, and the good old kitchen sink!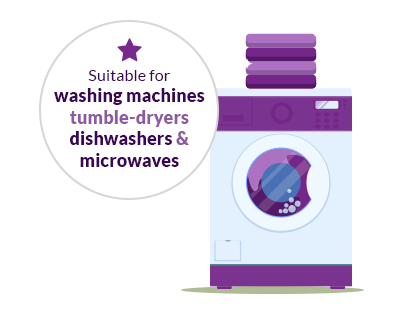 If you have any questions or queries about ordering and using Stikins ® name labels, you can take a look at our FAQs or get in touch with our Customer Service Team.