Schools: Get Ready For Halloween With Our Favourite Spooky Names
Celebrate Halloween with Stikins ® Name Labels
With Halloween almost upon us, the team at Stikins ® Name Labels have decided to look at a few suitably scary names from television shows with a decidedly frightening feel! From the Addams Family to the Munsters, along with The Walking Dead and Stranger Things, by way of a few more light-hearted examples (here's looking at you, Scooby-Doo!), these names are the perfect way to pay a subtle tribute to the joys of celebrating Halloween!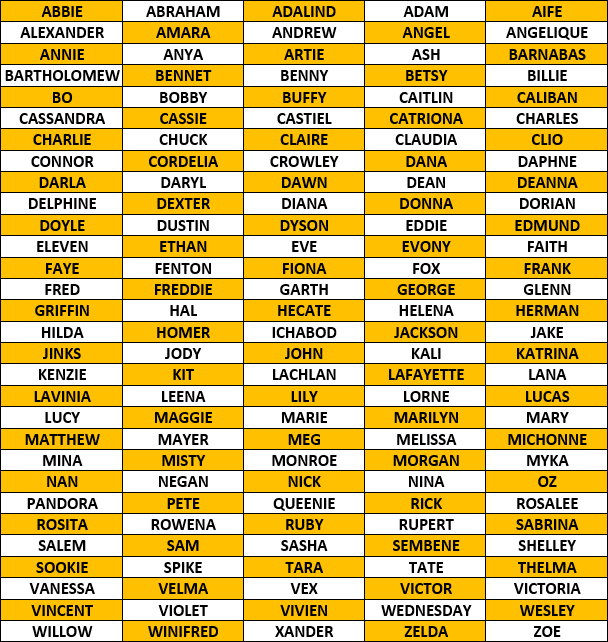 We hope you have a wonderfully weird time celebrating Halloween, whether you're out and about trick or treating, zombie-shuffling on the dance floor in a creepy costume, or hiding behind a cushion with a well-stocked pile of terrifyingly tasty snacks for a Halloween-themed marathon!
And remember – to keep your hard-earned sweets safe from wandering hands, why not use your Stikins ® Name Labels to label up your stash – and make sure everyone knows to keep off, or else!
Here's a treat for all our school fundraisers!
We'll have a "treat" heading your way soon as we are busy preparing commission cheques to send out to all of our school and PTA fundraisers! Your commission earnings will be based on the orders we received where your unique fundraising was quoted between 1st October 2016 – 30th September 2017.
Cheques will be going out in the post via Royal Mail's first class service; if you don't receive anything in the next two weeks please get in touch with us (we allow Royal Mail five working days to deliver items sent on this service).
Remember, you can keep an eye on your commission earnings throughout the year by visiting the Fundraising Account page on our website.
Leave a Comment