Product Information: We're Serving Wimbledon-Winning Names & Absolutely Ace Name Labels!
While this year might be a little different, it's brilliant to welcome back the wonder that is Wimbledon. We're celebrating with Wimbledon-winning names and stick on name labels to keep your tennis gear safe for every game, set, and match!
Winning Names From Wimbledon
This year sees the 134th edition of Wimbledon finally taking place. We're celebrating with a look at the names of Wimbledon champions from the last decade. Does your name feature on our wall of Wimbledon-winning names?!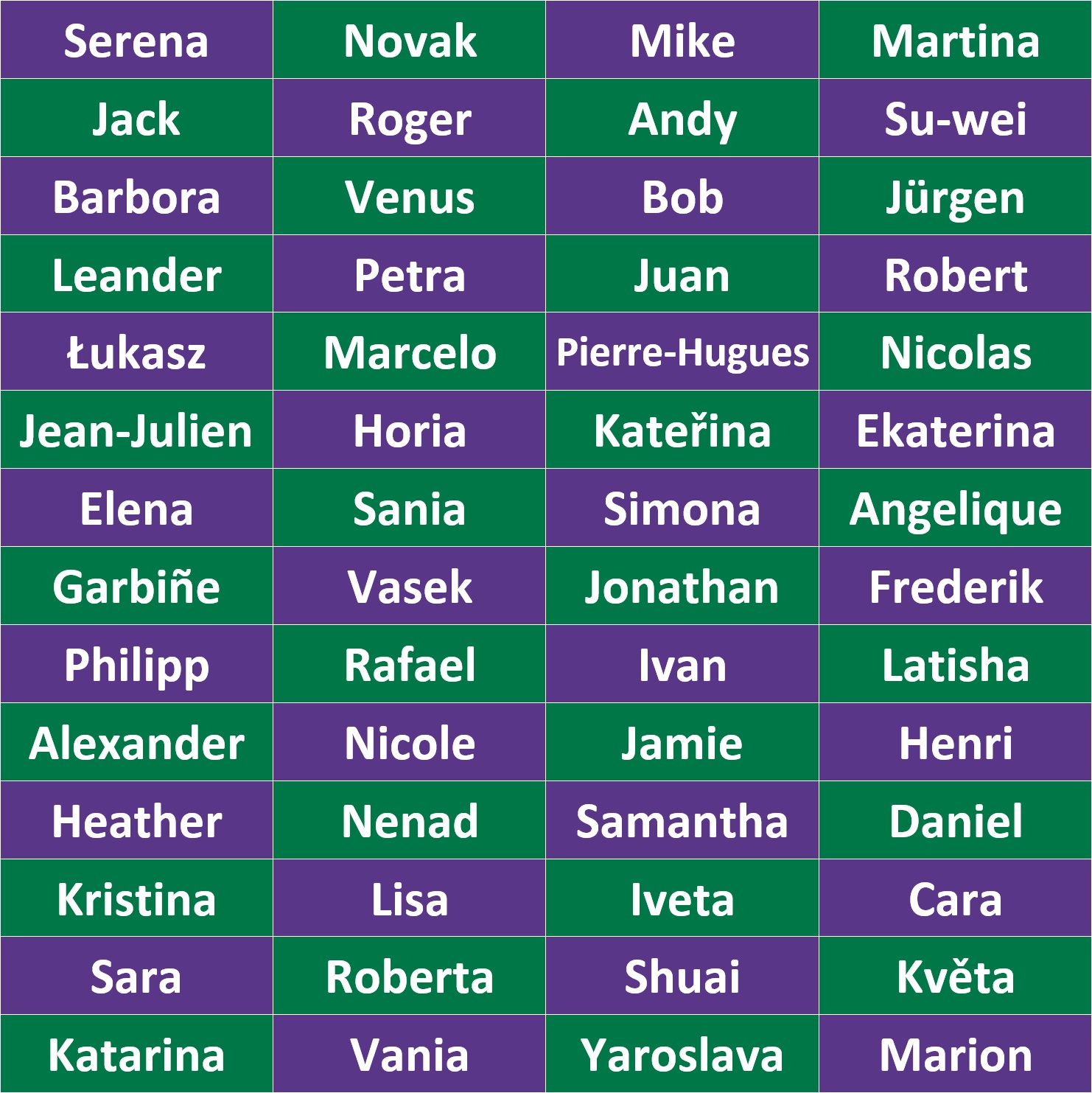 Winning Name Labels
Well, we think they're champions, anyway!
You don't have to take our word for it though! We've received over 9,000 positive reviews.
Stikins ® name labels are a brilliant way to label your family's belongings – including any tennis gear you might have lying around! Name labels keep items safe in two ways. First, it is easier to return lost items that have a label. Secondly, it is easy to mix up similar looking items and a label makes it instantly clear to whom each item belongs. This is especially useful for items that look the same as other people's belongings, such as sporting equipment and kit.
Stikins ® labels take seconds to apply. Simply peel a label from the backing sheet and apply firmly. You should apply your labels onto the wash-care label of clothing and fabric items like towels. In footwear, apply them onto the side wall or beneath the tongue. You must not apply Stikins beneath the heel because the print will wear away.
Stikins ® labels are (Wimbledon!) white labels printed with a black font, which makes them really clear and easy to read. They're also a neat and discrete size; at 30mm by 15mm, they fit onto clothing and gear of all shapes and sizes.
You can keep things simple with a name only. This works best in closed environments where that name is identifiable, such as your children's school or a gym/leisure centre where you are members. For the wider world, add a contact number so your items can always be returned!
You can order online or by phone. We offer same or next working day despatch on all orders and free first class delivery.
Leave a Comment