Just for Fun: We've Picked & Packed The Most Delicious Names For Picnic Week
Tomorrow is the start of National Picnic Week. We're celebrating some of the most scrumptious names ever printed onto Stikins ® name labels. Read on to find out what's in our picnic basket and how our labels can help keep your picnic (or lunch) safe from sticky fingers!
A Delicious Picnic Of Delightfully Scrumptious Names
For this year's picnic basket, we've picked and packed all of the delicious food-inspired names chosen by our customers over the last twelve months. How many more food-inspired names can you think of?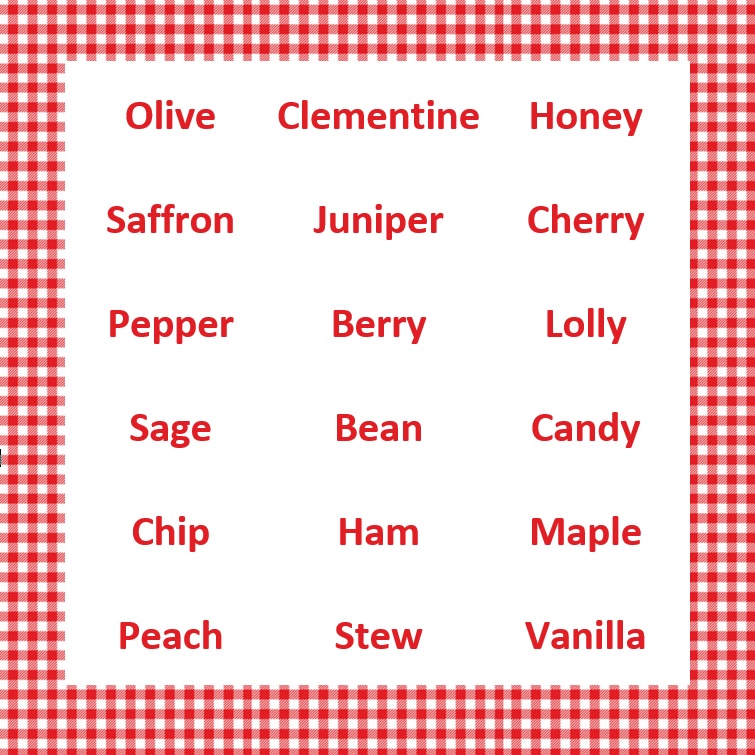 Use Stick On Name Labels To Keep Sticky Fingers Off Your Lunch!
While Stikins ® labels often end up on school uniform, they're also a popular way to label lunch boxes and water bottles. Whether they are taken to school or work, lunch boxes and water bottles often need to be left in shared spaces where it's easy for lunches to get mixed up (or to mysteriously "disappear").
Name labels are a quick way to stop your family's lunches going missing. They're also a great idea if your family has special dietary requirements. A simple label helps to make sure that they keep hold of their specially prepared food. Likewise, if anyone in your family has a medical condition or allergies, you can use your labels to keep their supplies safe and your name labels can act as additional medical alerts in the event of an emergency.
Stikins ® name labels are 30mm wide by 15mm high, bright white in colour, and printed with a bold black font. This means they fit neatly and discretely onto items of all shapes and sizes. It also makes them easy to find when you need them.
You can request one or two lines of text. If you want to use your name labels as medical alerts, we recommend selecting the two line option. You can add a name to the top line and the relevant medical/allergy information on the second line.
If you need to include more detailed information, please get in touch. We can produce name labels with three lines of text to allow you to include more details. These orders do need to be processed separately so we ask that you order by phone.
Order Your Picnic Protecting Stick On Name Labels Now
We supply packs of 30, 60, 90, or 120 name labels. You can order online or by phone.
We print and post name labels Monday to Friday, with our last production run at 3pm. This means that we can print and post orders placed by 3pm on the same day. We post orders placed after 3pm or over the weekend on the next working day. Our standard delivery service is free and uses Royal Mail's first class service.
HAPPY PICNICKING!
Leave a Comment