News: Our Most Requested Name Labels of 2017!
Is your name in our top 20 requested name labels?
As we start 2018, we thought we'd take a moment to reflect on 2017. It's been another fantastic year – we've had the pleasure of providing name labels for many familiar customers and many new! To round the year off, we've completed another annual review of all the wonderful names that were ordered last year to come up with our top 20 lists for 2017. Has your name made the list?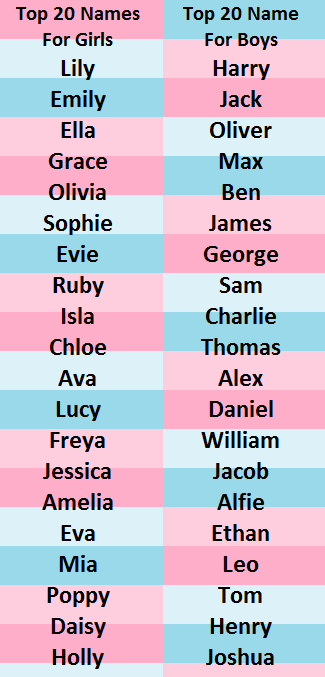 FAQ – What text can I request on my name labels?
When you order Stikins ® name labels, it is entirely up to you as to what you have printed on each name tag; you can request a full name, short name, or nickname – along with any other information or personalisation that you wish to include. Some customers opt to include a phone number or a medical or allergy alert, whilst others choose to include a friendly message such as "This Belongs To" or "Please Return To"). The ONLY limits that we have are:
We can only print alphanumeric characters (0-9, A-Z, a-z), basic punctuation marks, and the following accented characters:
À Á Â Ä Ã Å Æ à á â ä â å æ È É Ê Ë è é ê ë Í Î Ï ì í î ï Ô Ö Õ ò ó ô ö õ Ù Ú Û Ü ù ú û ü Ç ç Ñ ñ Ý Ÿ ý ÿ Ø ø Ð ð ß ƒ
We cannot print emojis, although you can use punctuation marks to create your own emojis on your sticky name labels!
Please also note that the font size does reduce as you add more text. Stikins ® name labels are designed to be neat and discrete and are therefore made in ONE SIZE only (30mm wide by 15mm high). While you can fit up to about 30-35 characters on each line, we recommend using NO MORE than 15-20 to ensure that your text remains clear and legible.
To order name labels for school, nursing homes, or general purpose labelling, please fill in our handy order form online. You can also contact us directly to place your order. We are open Monday to Friday, 9am-5pm and a member of our team will be more than happy to help!
Leave a Comment