Just for Fun: Names To Take You There & Back Again For Tolkien Day
Tomorrow is Tolkien Day, which celebrates the life and works of the author J.R.R. Tolkien. To celebrate, we decided to see how names from the world of Middle Earth have fared amongst our customers. Plus, learn how to personalise your name labels to make sure your family's belongings always make it there and back again!
Names From The World Of Middle Earth
J.R.R. Tolkien wrote novels, short stories, songs, and poetry, alongside academic works. His fictional world of Middle-Earth spanned many of these forms of writing.
His works are full of wonderful character names so, to celebrate Tolkien Day, we thought we'd find out how popular those names are amongst our customers.
We found nearly seventy names from the world of Tolkien. While we found names from various races within Middle-Earth (including Valar, Maiar, Elves, Dwarves, and Men – by way of Trolls, a Pony, and Tom Bombadil), by far the most popular names are those belonging to Hobbits!
Of the 67 Tolkien names we found, 47 matched those belonging to the Hobbits of Middle-Earth.
Here's the full list of names – can you spot any names you know?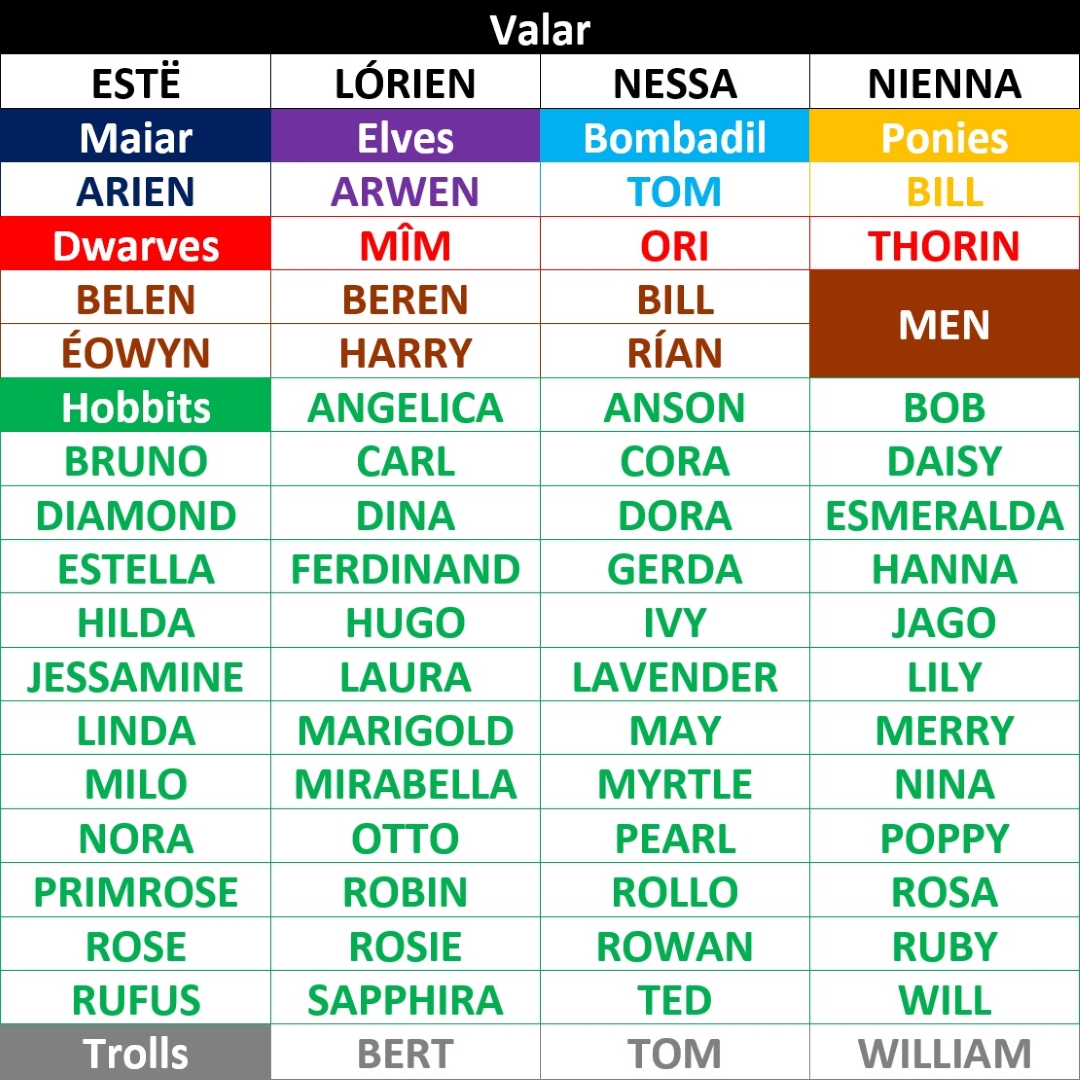 Name Labels To Keep Your Family's Belongings Safe There & Back Again
Most of our customers use name labels to keep kids' school kit safe at school. Stikins ® labels are also a great way to keep your family's belongings safe every time you leave home on an adventure.
Schools are closed environments, which means they are used by a restricted group of people. The school will have a record of these people. This means labelled items can be returned directly to their owner (or their owner can be summoned to the office to collect their property).
It is harder to return items that have been lost in an open environment. Without a way to link a name to a piece of contact information, it can be impossible to contact the owner (unless they return to look for the item themselves).
This is where our two line layout comes in handy. You can use the top line to enter a name and the bottom line for a piece of contact information.
We recommend using a phone number because this uses 11 characters and fits neatly onto our labels. Some customers use email addresses. We recommend only using short email addresses, otherwise your font will become quite small.
An email address can be a useful alternative if you aren't comfortable including your phone number on your labels. You don't have to use your main email address; you could set up a separate address for use only on your name labels.
Order Name Labels For Your Precious Belongings Today
Stikins ® labels are available to order in packs of 30, 60, 90, or 120 name labels. You can order online or by phone (our office hours are 9am-5pm, Mon-Fri). We print and post orders on the same or next working day. Delivery is free and uses Royal Mail's first class service as standard.
If you need to order name labels for a Company or Fellowship, you'll get a 10% discount when you order three or more packs.
Leave a Comment