Just for Fun: Celebrating Irish Names For Saint Patrick's Day
Today is Saint Patrick's Day so we're celebrating names that can trace their roots back to the island of Ireland! Plus, we take a look at the roots of Stikins ® name labels!
We're Celebrating Names With The Luck Of The Irish
To celebrate Saint Patrick's Day, we decided to pick some of our favourite names from the island of Ireland. Each of the names below has its origins in Ireland or the Irish language. Can you think of any more names that come from Ireland?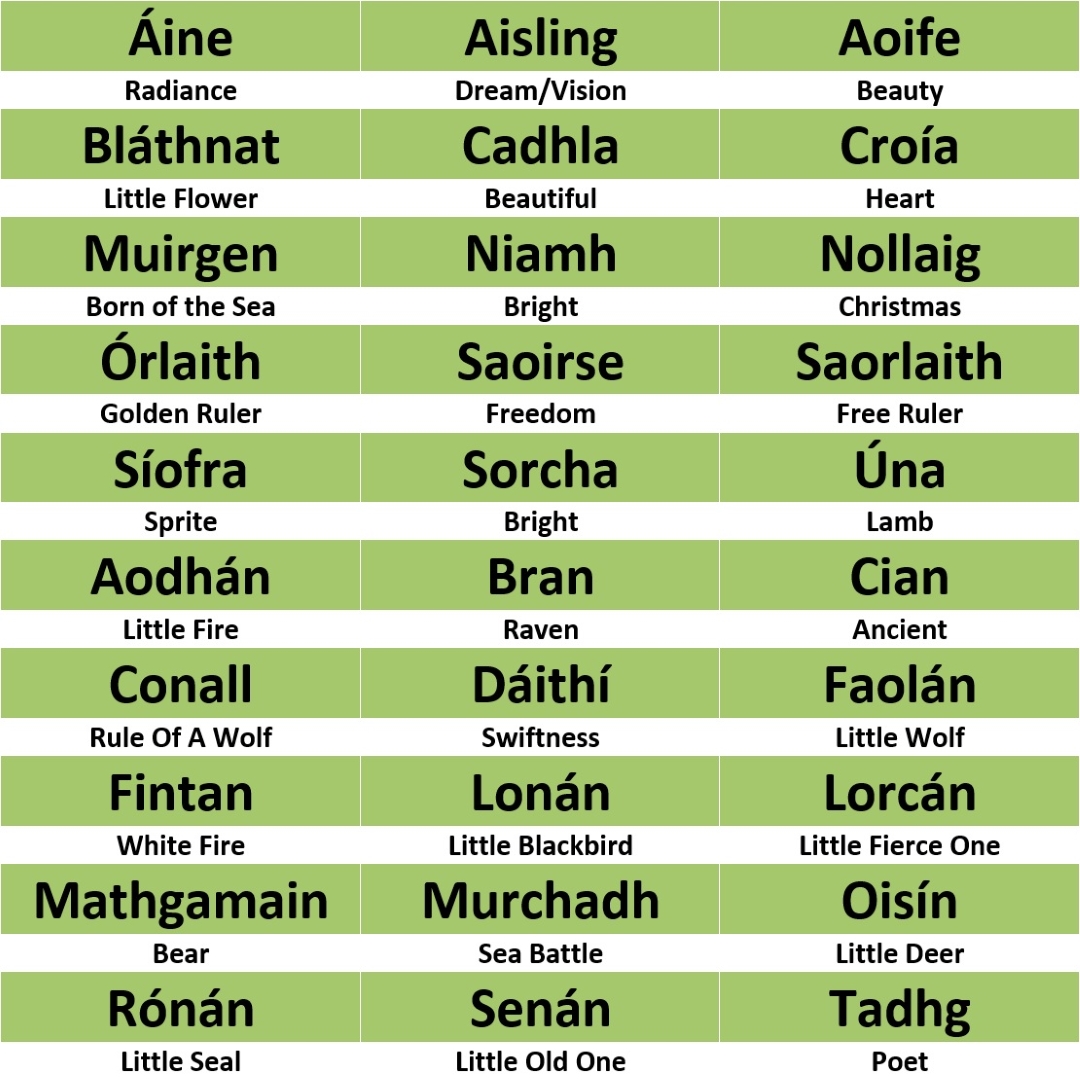 Of course, we also have to celebrate the name "Patrick"; the name of Ireland's patron saint. There are two surviving works attributed to Saint Patrick. In these writings, Saint Patrick gives his name as Pātricius. This is a Latin name meaning "nobleman". This name becomes Pátraic (Old Irish), Pádraig (Irish), Patrick (English), Pàdraig (Scottish Gaelic), Padrig (Welsh), and Petroc (Cornish).
Taking A Look Back At The History Of Stikins ® Name Labels
Stikins ® name labels have their roots in the life of our managing director. With four children at school, our M.D. became frustrated with the name labelling products available at the time. These products were mostly sew in name tapes or iron on name tags. Most were expensive and time consuming to apply – and few were long-lasting or durable. So, armed with his knowledge of the labelling industry, our M.D. decided to come up with his own solution – in the form of a stick on name label.
We launched our original product in 2004 after six months of research and testing.
We designed our stick on name labels to simply stick on and stay on (or "stik-in"). This means busy families can get school kit labelled in seconds using a budget friendly product.
Since 2004, we have continued to develop our name labels, with new materials, printing inks, and our unique adhesive.
This means that we can help more families across the UK to get their stuff labelled – with name labels that really will just stick on and stay on.
So why not try Stikins ® stick on name labels - designed by a busy family for your busy family!
Stikins ® name labels are available to order online or by phone. We offer four pack sizes of 30, 60, 90, or 120 name labels. We despatch all orders on the same or next working day. Our free delivery service uses Royal Mail's first class service as standard.
Leave a Comment