Just for Fun: We're Celebrating E.T. With Our Most Popular Two Letter Names
It has been 39 years since the film E.T. was first released! This got us thinking about some of the shorter names we've printed over the years. Read on to find out which two letter names have phoned home on our name labels.
Keeping Things Short And Sweet With Two Letter Names
We've printed a LOT of names over the years and most of them have been of varying lengths. We've also printed a scattering of shorter names and we thought E.T.'s anniversary was the perfect time to celebrate other names that are short and sweet – just like E.T.!
Our list includes both "initial" names – made up of two individual letters – and names that are two letters long.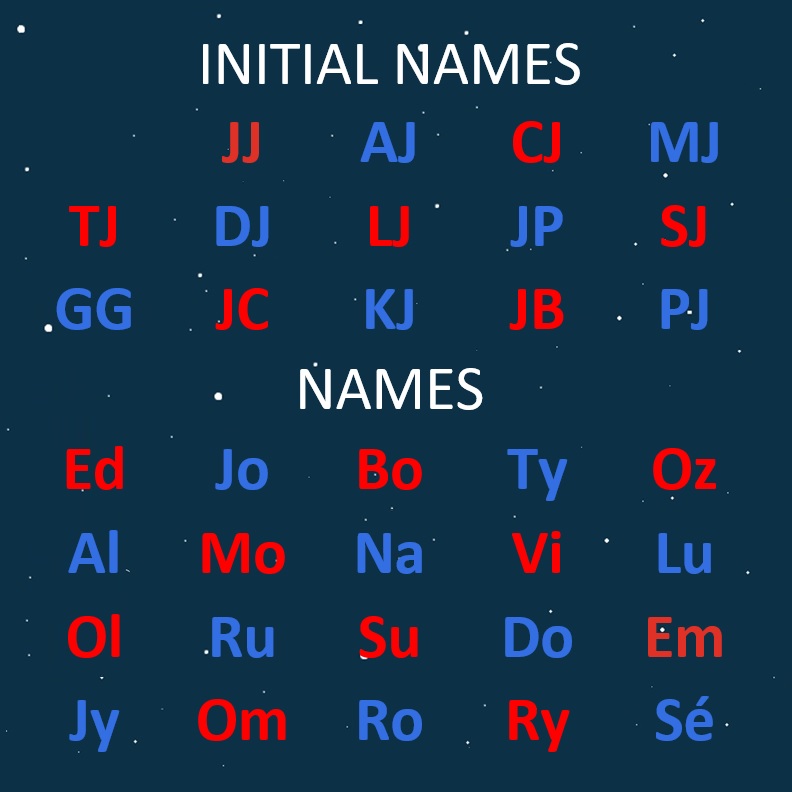 A Short Guide To Font Sizes On Stikins ® Name Labels
Our name labels come in one size only; 30mm wide by 15mm high. Our system automatically selects your font size during the printing process. It is based on how many characters you include in your order.
Our system counts the characters you have requested and selects the largest font size that will allow your text to fit onto your name labels. It prints both lines in the two line layout using the same font size, which is determined by whichever line contains the most characters.
Essentially, the more characters you add, the smaller your font size.
We allow up to 22 characters per line but find that 15-20 characters produces the best possible font size. If you are requesting fewer than 12 characters in total (e.g. Lucy Tibbs), you will get a larger font size using one line.
Initials are a great way to make your name(s) more anonymous or to save space. If you have double-barrelled (or even triple-barrelled) names to contend with, initials are extremely useful. You could use initials for the first name, surname, or both. Just using initials can lead to mixups, so we recommend adding other information (like a class or year group) to ensure items can be returned.
If you do need to include more information, remember we do offer a three line option. As we have to produce these name labels separately to our main production run, we recommend ordering by phone.
Order Your Stikins ® Labels Today
Whether you're ordering names that are long or short, it won't be long before your order phones home. You can order online or by phone. Tell us what you want printing, how many name labels you need, and where we should send them. We print orders up to 3pm, Monday to Friday, so your name labels will be despatched same or next working day. Standard delivery uses Royal Mail's first class service and is free.
Leave a Comment