Just for Fun: We're Making A Splash With Perfect Names For Merfolk
Today sees the release of the live-action version of The Little Mermaid. To mark the occasion, we're diving into a sea of names suitable for merfolk. Plus, find out why you should make Stikins ® name labels part of your world!
Names Suitable For All Your Sons & Daughters Of Triton!
The Little Mermaid splashes down in cinemas today – 34 years after the original animated film. We've decided to celebrate by picking some fin-tastic names inspired by fictional and mythical sea beings. All of our names are related to tales and myths about merfolk, water gods and goddesses, and sea spirits. Take a swim through our list below and see if you can think of any more suitably watery names!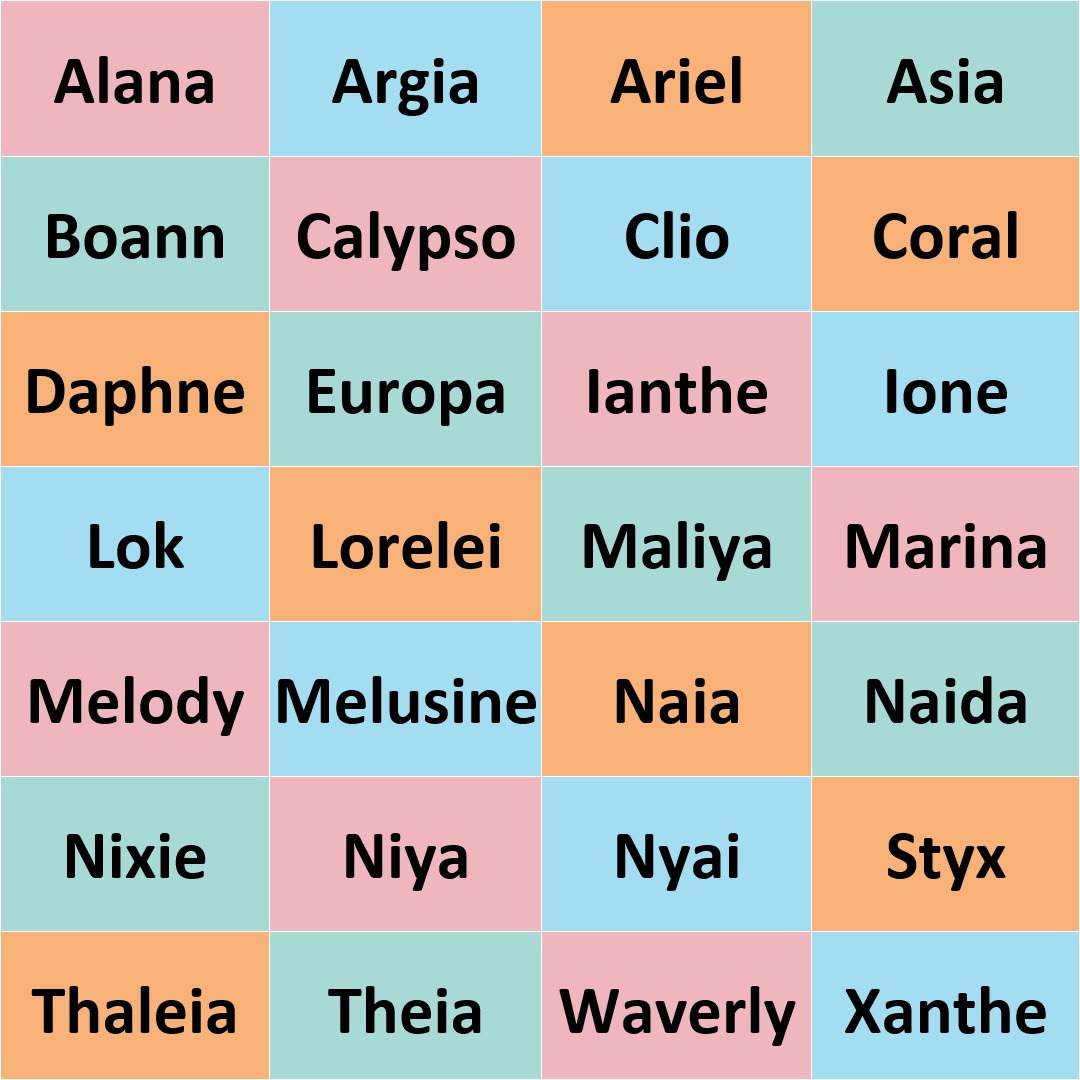 (Reasons To) Make Stikins ® Name Labels Part Of Your World
Stikins ® labels are versatile name labels that magically turn the nightmare of labelling items into a dream. Did you know that:
Our unique adhesive works on fabric and non-fabric items. Stikins ® labels can label your gadgets and gizmos a-plenty and your whozits and whatzits galore (not to mention your twenty thingamabobs). They aren't suitable for fabric items like socks, which don't have a wash-care label and have a stretchy surface that is difficult to label properly.
Our labels take SECONDS to apply. They should be stuck onto the wash-care label of fabric items and onto the side wall or beneath the tongue of shoes.
Each label is bright white in colour and printed with a black font to make your personalisation stand out. We offer one or two lines of text and each line can hold up to 22 characters. This means you can add a name only or include additional information (like a phone number or message).
Stikins ® labels have been independently tested using the BS EN ISO6330 wash test procedure for 60 washes at 40 degrees. Labelled items are safe to put through the washing machine, tumble dryer, dishwasher, microwave, and sink.
If your school is part of our fundraising scheme, we'll award them 30% commission when you quote their fundraising number. This means you can support your children's school every time you order.
So, don't be an unfortunate soul struggling with labelling. Make Stikins ® name labels a part of your world and order online or by phone today. Our prices include VAT and delivery and we offer a 10% discount when you order three or more packs. We post all orders on the same or next working day and use Royal Mail's first class service as standard.
Leave a Comment