Just for Fun: The Force (Of The Adhesive) Is Strong With These Name Labels
It has been 24 years since the release of Star Wars: Episode I – The Phantom Menace. So, we decided to see how many names we've printed from the Star Wars universe. Plus, we look at how our stick on name labels use the force (of our unique adhesive) to stay stuck.
It's The Return Of The Star Wars Themed Blog Post!
To celebrate the 24th anniversary of The Phantom Menace, we decided to see how Star Wars themed names are faring – amongst our customers anyhow. Amazingly, we found almost 60 names from across the film franchise. We've put together a list of our favourite thirty names below. Can you think of any more names that come from a galaxy far, far away?!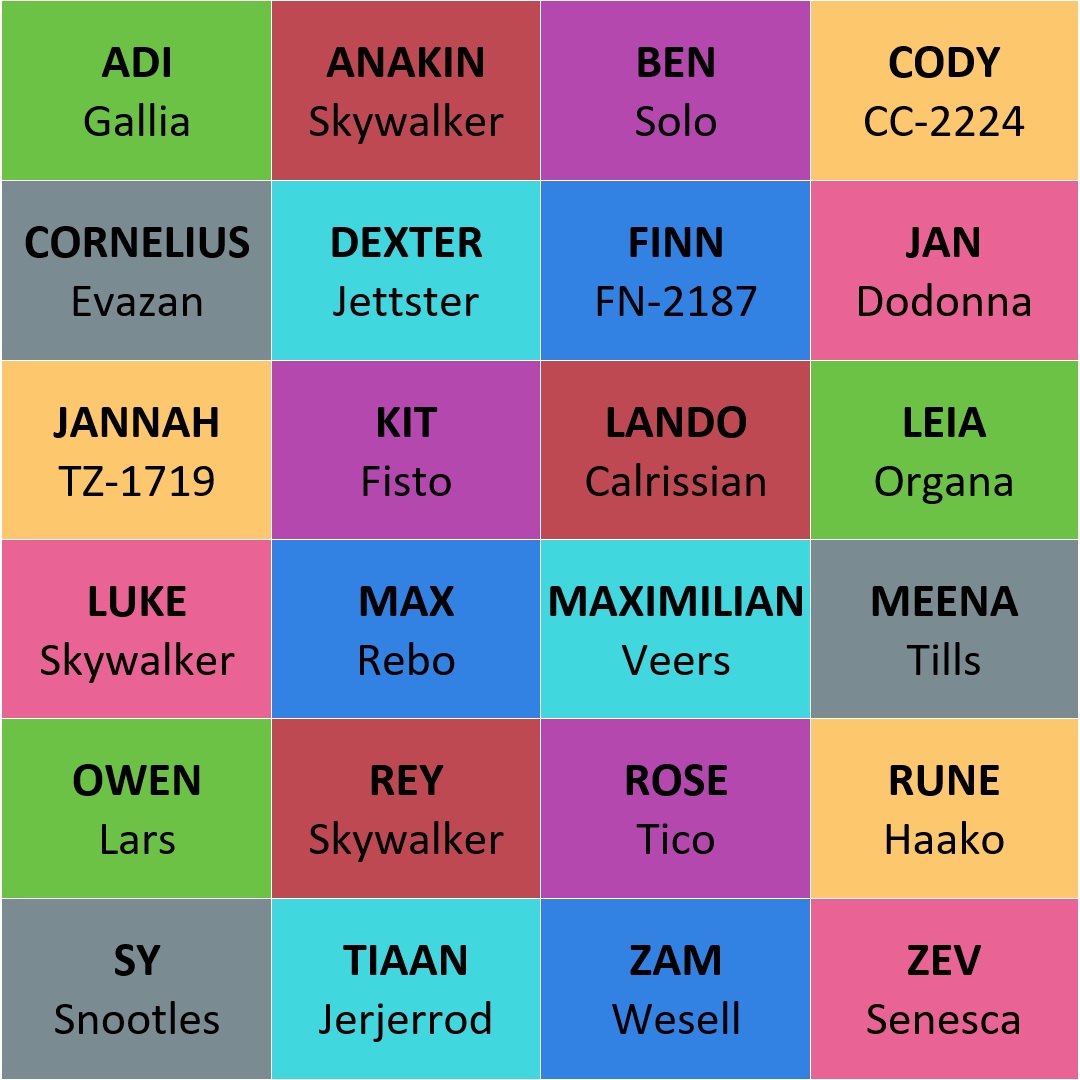 How We Use The Force (Of A Unique Adhesive) To Make Our Name Labels Work
When it comes to getting our name labels to simply stick on and stay on, the hero of our tale is our adhesive. We use a unique adhesive, which has been independently tested to make sure it can resist the force (of the washing machine).
Stick on name labels make it so easy to label all your family's kit. You simply stick each label onto an item and that item is labelled!
However, finding an adhesive that can withstand the light side and the dark side of life has proved to be quite the quest.
The adhesive must keep your name labels firmly in place – no matter what conditions it encounters. That includes general wear and tear during daily use not to mention the tricky conditions inside a washing machine.
Over the years, we've continued to improve our name labels by sourcing new materials, including new adhesives.
Our unique adhesive is what turns our stick on name labels into multipurpose labels. It is strong enough to form and maintain bonds with all kinds of surfaces and materials. It allows our labels to bond with solid materials (like lunch boxes, stationery, and sporting kit) as well as flexible fabrics (like wash-care labels on clothes and school uniform). This means you can use one product to label pretty much everything in your universe (except socks).
You can order online at anytime or by phone during office hours (9am-5pm, Mon-Fri). We print every week day (Mon-Fri) up to 3pm, which means we post all orders on the same or next working day. Delivery uses Royal Mail's first class service as standard.
Leave a Comment