Holidays: Celebrate The Year Of The Dog With Harvey (the Stikins ® Labels Dog)
Happy New Year From The Stikins ® Name Labels Team!
(Especially HARVEY the Stikins ® Labels Dog who feels that, really, every year should be the year of the dog!)
Also known as Spring Festival, the Chinese New Year falls between mid-January and mid-February based on the Chinese lunisolar calendar. A new month starts at the new moon and the month containing the winter solstice is considered to be the 11th month of the Chinese year – so the new year (usually) begins on the second new moon after the winter solstice.
The current Chinese year begins today and ends on the 4th February 2019.
Chinese New Year traditions include a new year's eve reunion meal for families, exchanging gifts (especially money in red envelopes to signify good wishes and luck for the new year), "spring" cleaning (to sweep away bad luck from the preceding year before the new year and, hopefully, good luck arrives), red decorations (a lucky colour that symbolises wealth, happiness, and prosperity and wards against evil spirits), and plenty of fireworks – in fact, more fireworks are set off for the Chinese New Year than at any other time of the year.
Celebrations last until the full moon when a Lantern Festival is held to indicate the end of the Spring Festival.
The Chinese calendar also follows a 60 year cycle, which contains a repeating 10 year cycle (of "Heavenly Stems") associated with the 5 elements in alternating yin and yang forms and a repeating 12 year cycle (of "Earthly Stems") associated with the 12 signs of the zodiac.
This year is the YEAR OF THE DOG and more specifically (as a year ending in an 8) it is the year of the YANG EARTH DOG.
These signs are believed to influence the events and personalities of children born in that year. The dog is an auspicious animal that indicates the coming of fortune and symbolises loyalty and honesty. People born in the year of the Dog are said to be brave, honest, sincere, friendly, loyal, smart, straightforward, reliable, and responsible (although they may also be self-righteous, cold, stubborn, irritable, critical, and unskilled at social activities). Those born in an Earth Dog year will also have qualities associated with the Earth element and will be patient, thoughtful, practical, hardworking, nurturing, and ambitious.
Why Not Try Some New Name Labels For A New Year?!
Stikins ® name labels are a thoroughly modern name labelling solution that aims to make the process of labelling school uniform and equipment as quick and easy as possible. Instead of spending hours sewing in name tapes or ironing on iron-on labels, our sticky name labels simply stick on and stay on – and you can use one pack to label clothing and fabric items (apply your name labels onto the wash-care label only), bags and shoes (avoid applying name labels beneath the heel in shoes to protect the print), lunch boxes and water bottles, books and stationery, and anything else that you'd like to keep safe.
We sell four different pack sizes (of 30, 60, 90, or 120 name labels) and you can request whatever information you want to be printed on your name labels. While most people opt for a first name and surname, you can also add contact information, medical/allergy information, or friendly messages such as "Please Return To" or "I Belong To".
Stick on name labels are a really brilliant way to get things labelled up safely and securely and they're also a great way to get stuff organised – whether it's your children's school uniform and equipment, your own belongings, or even the various supplies that you've bought for your dog!
Use our website to find out more or to place an order for your own pack of Stikins ® name labels.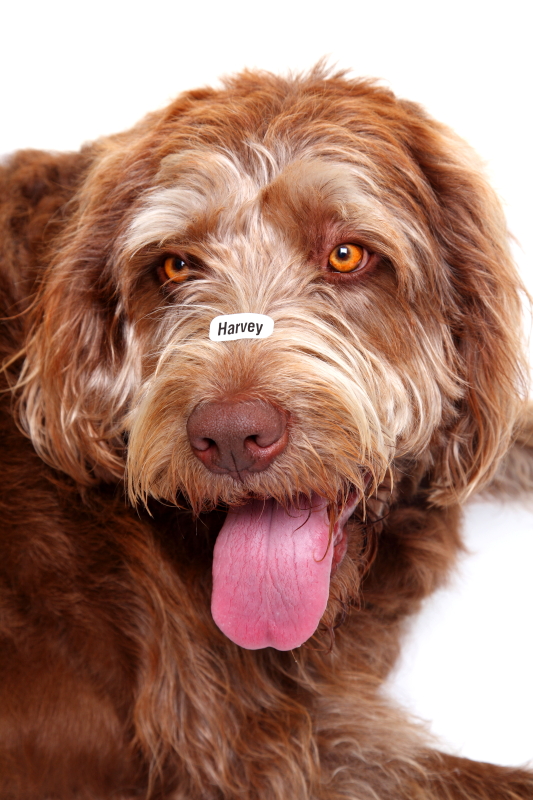 Leave a Comment