Production News: Festive Names Guaranteed To Create Some Christmas Cheer!
This year, we've picked our favourite festive names inspired by the "Twelve Days Of Christmas". Plus, we've put together a quick update about ordering last minute Christmas name labels.
Twelve Names Of Christmas – All With A Festive Feel
We all know the traditional version of the "Twelve Days Of Christmas" but this year we've created our own. For the "Twelve Names Of Christmas", we've picked a festive name, or names, that (sort of) matches the gifts given on each day.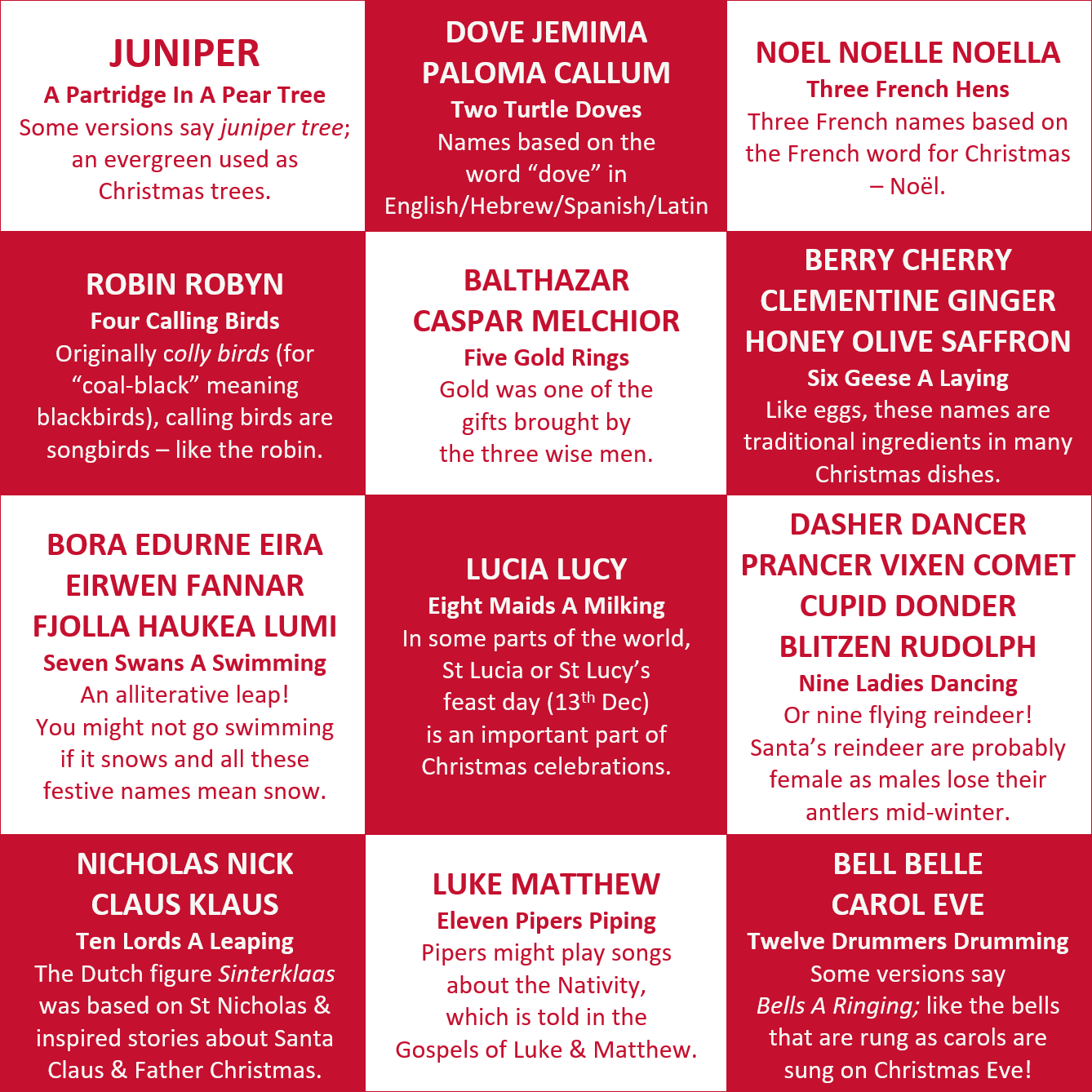 Six Days Left To Order Christmas Name Labels
There are only six days left (including today) for Christmas orders of Stikins ® name labels. We close for Christmas at 5pm on Wednesday 23rd December and our last print run will take place at 3pm. Orders received after this time will be printed when we reopen on Monday 4th January 2021.
We will be despatching orders on Monday and Tuesday next week. We will despatch orders received by 3pm on the same day. Orders received after 3pm (or over this weekend) will despatch on the next working day.
We use Royal Mail's first class service as standard delivery, however, first class mail is experiencing a lot of delays.
Royal Mail's recommended last posting date for first class mail is Monday 21st December.
This is a guideline only and we recommend ordering your name labels as soon as possible to avoid disappointment.
You can order online or by phone; simply call our Customer Service Team on 01270 668076 during office hours (9am-5pm, Monday to Friday).
Leave a Comment