News: Name News – Our List Of Popular Names (2016 Edition)
Well, the first month of 2017 is already over and we've had a great start to the year! To celebrate, we thought we'd have a bit of fun and take a look at our orders from 2016 to see what the most popular names were (for our customers at least).
We've trawled through all of the orders we received in 2016 to compile our very own (entirely unofficial and entirely unscientific) Top 20 Lists of names for girls and boys!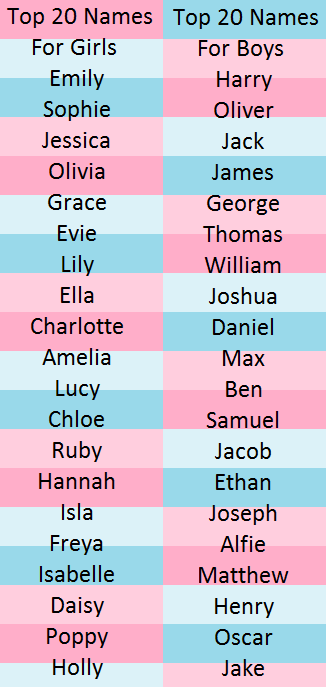 We also had a number of unisex names (the top three being Charlie, Sam, and Alex) and a whole raft of completely unique names inspired by flowers and plants, jewels and colours, places and animals, and all kinds of ideas inbetween!
Remember, when you order Stikins ® name labels, it's completely up to you what you choose to add to your labels – so you can personalise them with whatever text you like. Whether you prefer to use a full name, short name, or even a fun nickname, simply type in the text that you want and we'll get your name labels sorted – just remember to double check your spelling before you confirm your order to make sure your labels are personalised perfectly!
To place an order of Stikins ® Name Labels see our website. If you need anymore information speak to one of our team today or see our instruction for use here.
Leave a Comment