Just for Fun: Take A Trip Around The World With Our Favourite Destination Names
If you're looking for the perfect destination for a winter getaway, we've here with inspiration (in the form of our most popular destination names) and stick on name labels (to keep all of your holiday gear safe)!
Destination Names From Around The Globe
We've taken a journey through orders past and present to discover which global destinations are the most popular amongst our customers – at least, that is, when it comes to picking the perfect name…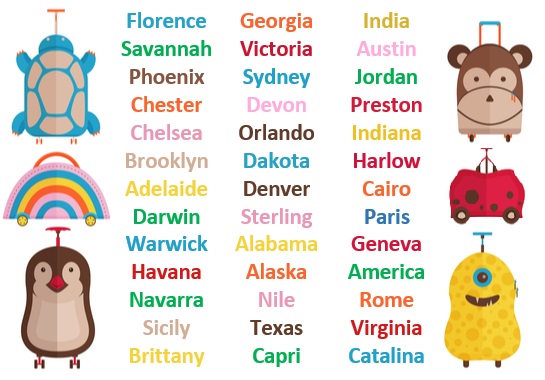 Name Labels To Keep Your Stuff Safe Around The Globe
If you've got a winter holiday planned this year, why not grab some extra Stikins ® and give yourself some extra peace of mind. Stick on name labels are a great way to get all your gear labelled to help make sure that all of your family's stuff makes it safely home again at the end of your trip.
Stikins ® labels can be used to label clothing and fabric items, such as towels, swimming costumes, and soft toys that your kids won't leave home without. You can also label any gear you need for activities, like hiking, skiing, camping, and diving, not to mention all the bags you'll need to cart everything around.
You could add a name only or add a name and a piece of contact information so that items can be returned to you even more easily. We recommend using a phone number OR a (short) email; you can use up to 22 characters per line but it's best to keep things short and sweet, so we recommend a maximum of 15-20 characters per line.
Order Stick On Name Labels Today
You can order anytime online or give us a call during office hours (9am-5pm) to order by phone. We despatch orders same day up to 3pm, with orders placed after 3pm or over the weekend being despatched on the next working day. Our standard delivery service is FREE and uses Royal Mail's first class service.
Leave a Comment