Just for Fun: Keep Your Stuff Safe This Summer & Travel With Stikins ® Labels
This week, travel around the world with us as we admire some geographically-inspired names. Plus, we dive in to the reasons why name labels are the perfect companion for your family's summer holiday.
We Took A Trip Through Past Orders & Discovered An Entire Atlas of Geographically-Inspired Names
Every year our name labels play host to names that also belong to towns, cities, states, and countries from around the world. This year, we've handpicked a few to create our own mini atlas of brilliant destinations – that also happen to make pretty good names for kids! (We're also celebrating the four sets printed with "Atlas" that we found along the way!)
Check out our list of names below. How many names can you think of that are also place names? Why not try to see if you can make your way around the world!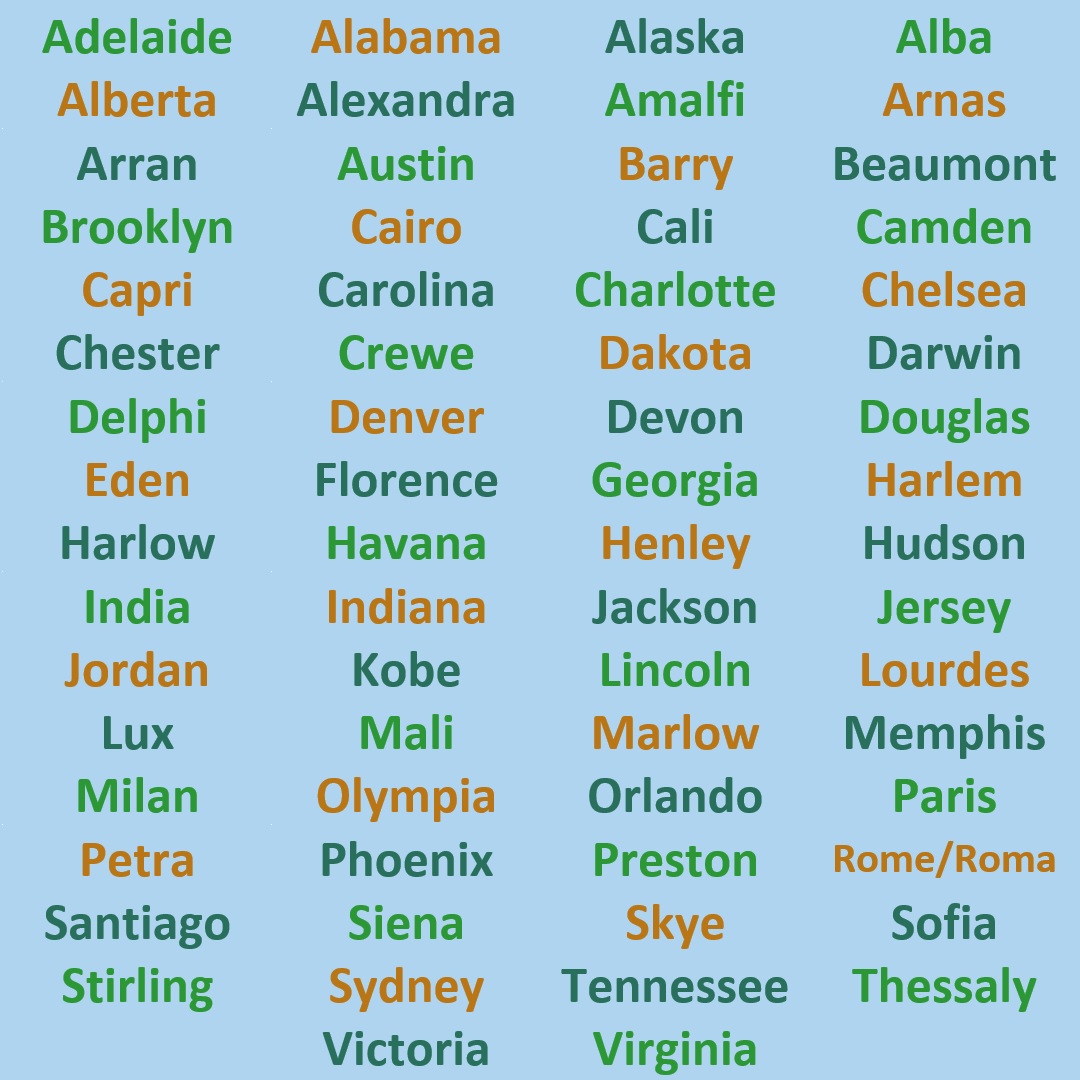 Take A Trip With Stikins ® Name Labels (Stuck On To Your Belongings!)
While our name labels usually stick to the route between home and school, they make ideal travel companions for holidays.
Our name labels can be used to label all kinds of holiday kit including clothes, toiletries, towels, entertainment, and all the bags you need to cart your kit from one place to another (not to mention your good old bucket and spade!).
If your family struggles to keep track of their holiday kit, Stikins ® labels make it clear who owns what, which is ideal if your family has similar stuff. They also make it super easy for lost items to be returned. A simple name (or surname) should be sufficient if you're planning to stick to your accommodation. If you're venturing further afield, or worry about losing things in transit, you can add contact information to ensure items can be returned, even when your holiday is over. A mobile number or short email address works best. If you're concerned about privacy, try creating a "lost-on-holiday" email that will only be used for this purpose.
Stikins ® labels can be applied directly onto belongings, except for clothing and fabric items (like towels and soft toys), where they should be applied onto the wash-care label. In shoes, avoid the area directly below the heel; beneath the tongue or on the side wall works best.
We print with a special ribbon, which is incredibly durable and solvent-resistant. It remains clear and legible even under the toughest of conditions – like being handled by sun cream protected hands.
We supply packs of 30, 60, 90, or 120 name labels. You can order online anytime or by phone during office hours (9am-5pm, Monday to Friday). We despatch all orders same or next working day and use Royal Mail's first class service as standard.
Leave a Comment