Just for Fun: Twinkle, Twinkle Little Star, How I Wonder What You're Called
Today marks the 170th anniversary of the first ever photograph taken of a star. Here at Stikins ® name labels, we're celebrating with a list of names taken from the stars themselves…
Take Inspiration From The Heavens With These Names Inspired By Stars
Since ancient times, different cultures around the world have named the stars visible to them in the night sky. As astronomers began to explore the universe beyond what was visible to the naked eye, they began to use their own scientific names for stars.
Since then, many efforts have been made to introduce designation systems that would allow astronomers to use a common catalogue of codes to refer to the stars. These codes have been based on a star's constellation, brightness, position, type / class, or a combination of these properties.
However, some stars have also been given "official" proper names – based on ancient and modern names used around the world. We've taken our favourite names from this list to create our own constellation of starry names.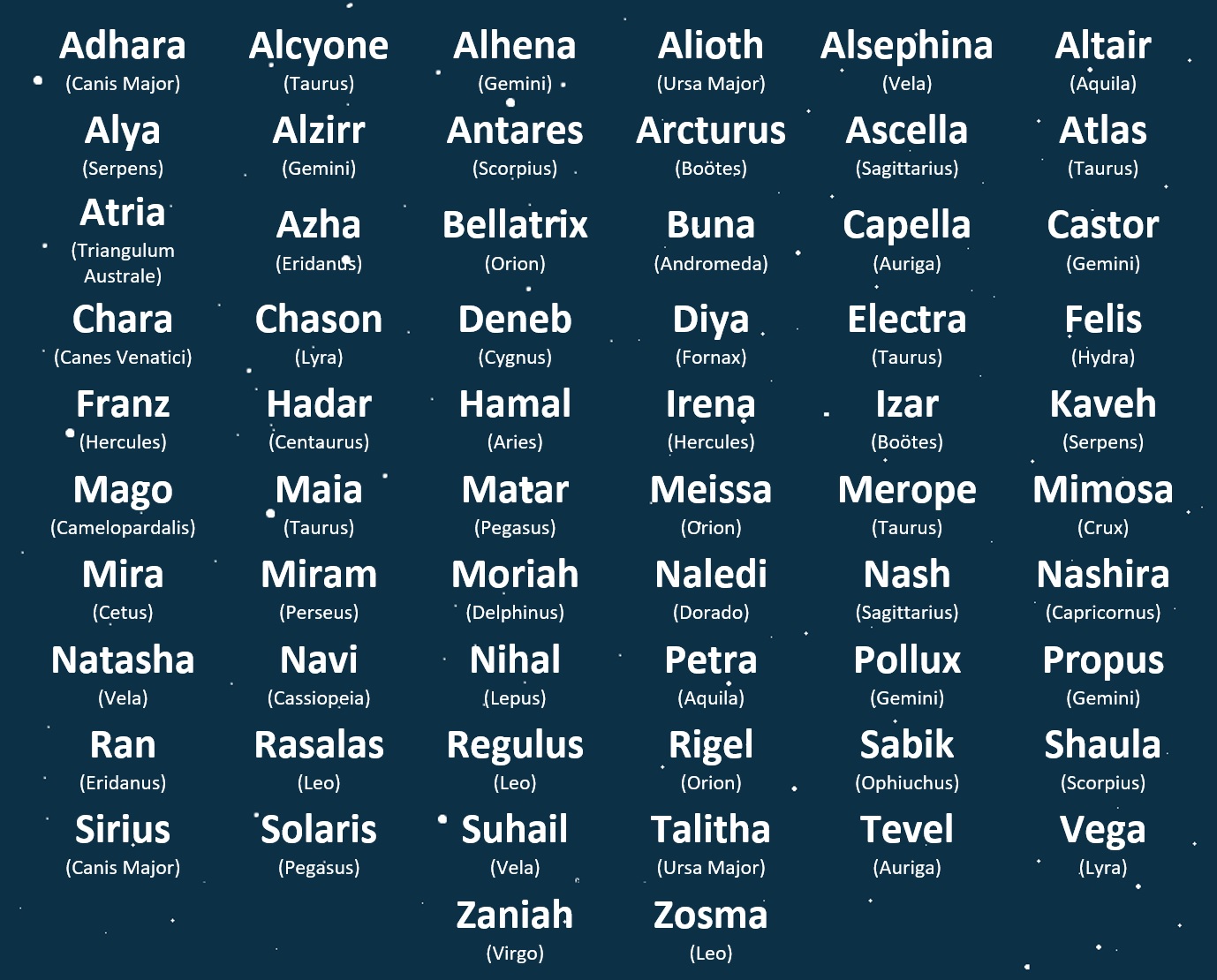 Personalise Your Name Labels For Your Little Stars
When you order Stikins ® name labels, it's entirely up to you how you personalise your name labels. Most of our customers request a simple first name and surname but we have also printed:
Nicknames
Initials & Names
School Name / Year Group / Class Name
Room Number
Contact Information (e.g. mobile number)
Medical / Allergy Information
Friendly Message ("I Belong To…" and "Please Return To…")
We offer one or two lines of text and you can fit up to 22 characters per line. We recommend no more than 15-20 characters to get a good font size. If you aren't sure whether to choose one or two lines, we recommend using the one line option only if you are requesting a total of 12 characters or fewer – otherwise the font size will get quite small.
You can order online or by phone; we're printing and posting name labels every week day up to 3pm, which means we are able to offer same or next working day despatch on every order.
Leave a Comment