Just for Fun: We're Celebrating Spring With A Rainbow Of Colourful Names
Today we're celebrating the arrival of spring with a look at some of the most popular "colourful" names we've printed onto our name labels.
Colourful Names To Welcome In The Spring!
Today marks the Spring Equinox, which traditionally heralds the beginning of spring. To celebrate, we've taken a look through recent orders of our name labels to see how many colour-inspired names we could find. And it's pretty safe to say, we found enough to make a rainbow…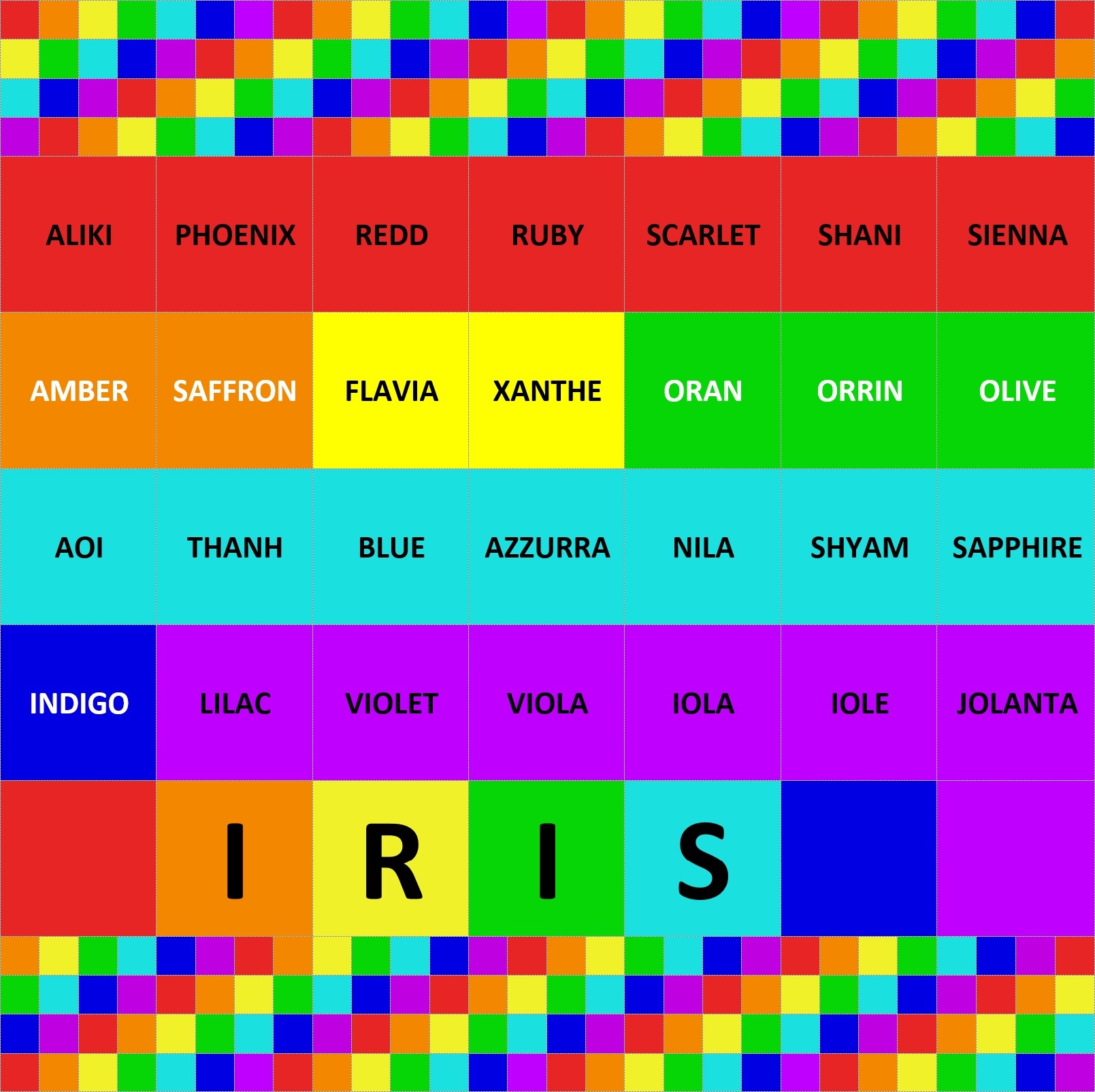 Rather fittingly, the fifth most popular colourful name we found was IRIS, which means "Rainbow"!
Place A Springtime Order Of Name Labels Now
Stikins ® name labels can be ordered online or by phone. We print and post name labels every day, Monday to Friday – orders received by 3pm go out same day, while those received after 3pm, over the weekend, or on a Bank Holiday will go out on the next working day.
If you have any questions or queries about our name labels, please take a look through our information pages online or get in touch with our Customer Service Team for a chat!
Leave a Comment