Just for Fun: Explore The World Of Royal Nicknames With Stikins ® Name Labels
Richard the Lionheart was born on this day in 1157, which got us thinking about nicknames. We occasionally print nicknames on our name labels so we thought it would be fun to check out some truly royal nicknames. Plus, we take a look at all of the different ways you could choose to personalise your name labels.
Celebrating Nicknames Fit For Royalty
Over the years, a number of royals (and other leaders) have earned themselves a nickname. These nicknames have been given by friends and foe alike, which means examples range from the extremely positive (the perfect) to the extremely negative (we can't actually post this one!). Some of the names are inspiring, while others are rather more comedic.
We've picked our 100 favourite royal nicknames below. Do any of them suit you or your family? What nickname would you give yourself or your kids?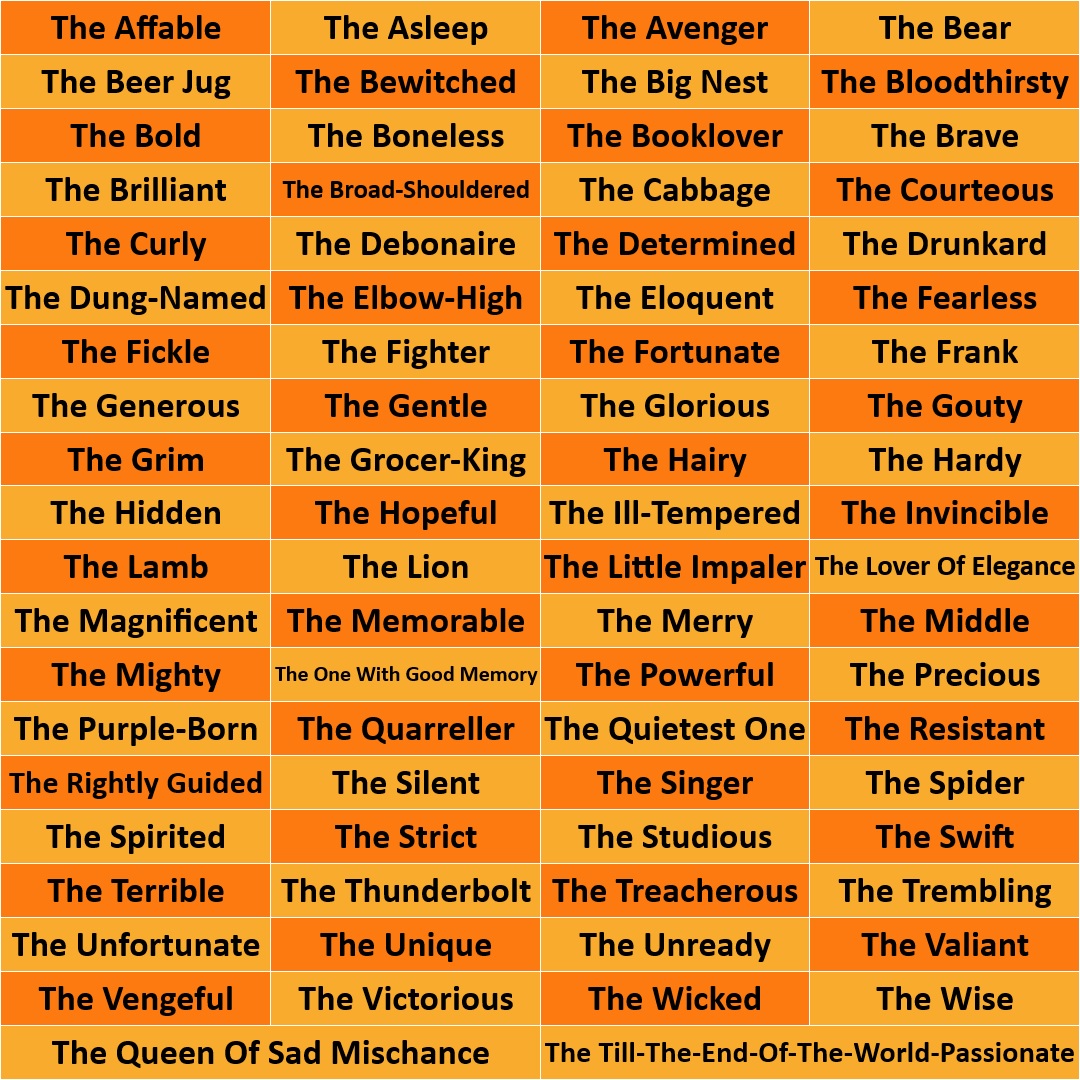 Stikins ® Name Labels – The Perfect (Personalisation For You!)
There are lots of ways to personalise your name labels. The only rules are:
You can request one or two lines of text.
Each line can hold a maximum of 22 characters (including spaces).
We've printed all sorts of names, including first names, middle names, surnames, initials, and nicknames. We've also printed useful extras, like room numbers, class or year groups, medical/allergy information, contact information, and messages.
Here are some of the most popular ways to personalise Stikins ® name labels:
First Name
Surname

First & Middle Name
Surname

First Name (Nickname)
Surname

I Belong To
First Name

Full Name
Class/Year Group

Full Name
Contact Info

Full Name
Medical/Allergy Info

Full Name
Room Number

Initial & Surname
Class/Year Group

Initial & Surname
Contact Info

Initial & Surname
Medical/Allergy Info

Initial & Surname
Room Number

Team Surname
Contact Info

Full Name 1
Full Name 2

Name 1 & Name 2
Surname

[Blank]
Surname

First Name & Surname

First Name

Nickname

Initial & Surname
We recommend thinking about how many pieces of information you want to include and then sharing that information out as equally as you can over the two lines. We recommend using one line only if you need to use 12 characters or fewer – any more and you'll get a bigger font size by using two lines. Phone numbers work better than email addresses (which tend to be longer) and initials are useful if you need to include particularly long names (especially double-barrelled names).
You can use our online Print Preview to get an idea of what your personalisation will look like and try out a few options.
Order online at anytime or give us a call to order by phone (our office hours are 9am-5pm, Mon-Fri).
Leave a Comment