Just for Fun: We're Island-Hopping Around Great Britain With Our Favourite Island Names
With the summer holidays upon us, we decided to celebrate with names inspired by British geography. This week, we've decided to celebrate our islands, plus we take a look at all the reasons why Stikins ® name labels are the perfect holiday companions, no matter where you go!
Travel Around Great Britain With Our Favourite Island Names
Great Britain is an island in itself but did you know that there are actually thousands of islands within England, Scotland, and Wales. While only around 189 are populated, estimates suggest there are over 6,000 islands in total. This week, we're celebrating these islands by picking our favourite island-inspired names that we've printed onto our name labels.
Here's our list of island-inspired names – how many more island names can you think of?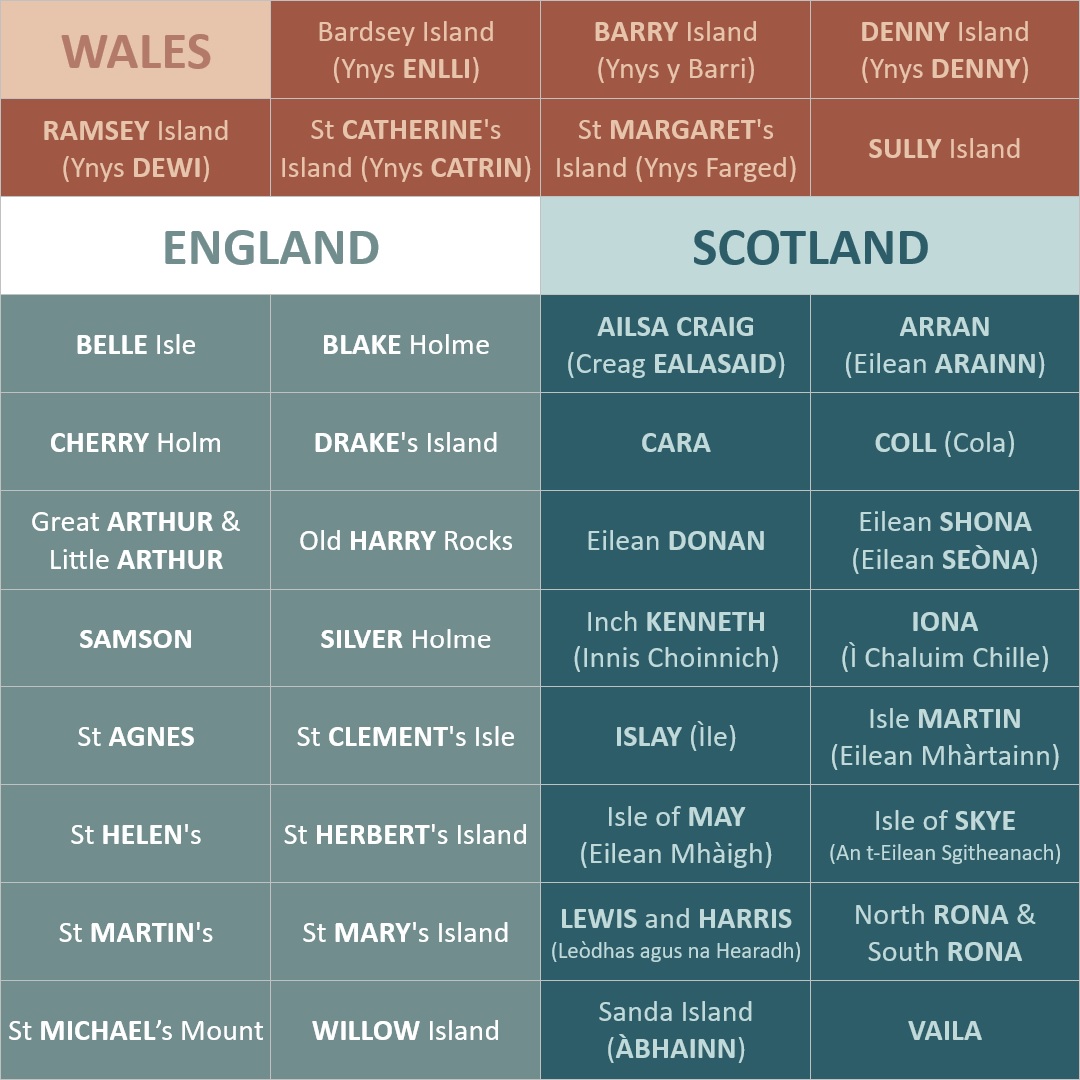 Reasons To Stick Name Labels On Your Holiday Luggage This Summer
If you're heading on holiday with a mountain of luggage in tow, Stikins ® name labels are the perfect holiday companion for you! Our stick on name labels are a quick and simple way to get everything labelled with your family's name and contact information. So, no matter where you travel this summer, you can rest assured your family's belongings will make it safely home.
You can use Stikins ® labels on EVERYTHING * so you can get all your holiday gear safely and securely labelled. Our labels work on fabric items including clothes, towels, and soft toys. You can also label footwear, beach accessories, and all your bags. They're a great way to organise toiletries and containers for all your essentials. You can even use them on your luggage tags!
Simply peel each label off its backing sheet while avoiding touching the adhesive too much. Apply firmly and smooth down the entire label with your thumb or finger.
* Stikins ® labels don't work on stretchy fabric items like socks that don't have a wash-care label or stable surface area.
Our labels measure 30mm by 15mm and are bright white labels printed with a bold black font. This makes them neat but discrete additions to items of all shapes and sizes – while making sure that your personalisation is clear and easy to read.
If your name labels are travelling with you, we recommend entering a family name on line one and contact information on line two. A phone number works best but you can use a (short!) email. Each line holds up to 22 characters but the font size will get smaller as you add more characters.
You can order online or by phone. We despatch orders on the same or next working day by Royal Mail's first class service.
Leave a Comment