Just for Fun: Take Off With Names That Double Up As Call Signs For Kids
Top Gun: Maverick launched in cinemas this week. The original is well-known for its characters' call signs, which inspired us to check out the names we've printed to see if any would make good call signs for kids. Plus, we take a look at the different ways you can personalise Stikins ® name labels.
Call Signs For Kids From Stikins ® Name Labels
In the original film, there are fourteen main call signs; Charlie, Chipper, Cougar, Goose, Hollywood, Iceman, Jester, Maverick, Merlin, Slider, Stinger, Sundown, Viper, and Wolfman. The sequel adds Fanboy, Hangman, Phoenix, and Rooster.
We've printed three of these call signs onto our name labels – Maverick, Phoenix, and Merlin.
So we thought it would be fun to see if there are any other names we've printed that would make cool call signs for kids. Here's our list – what call sign would you pick for your kids (or yourself!)?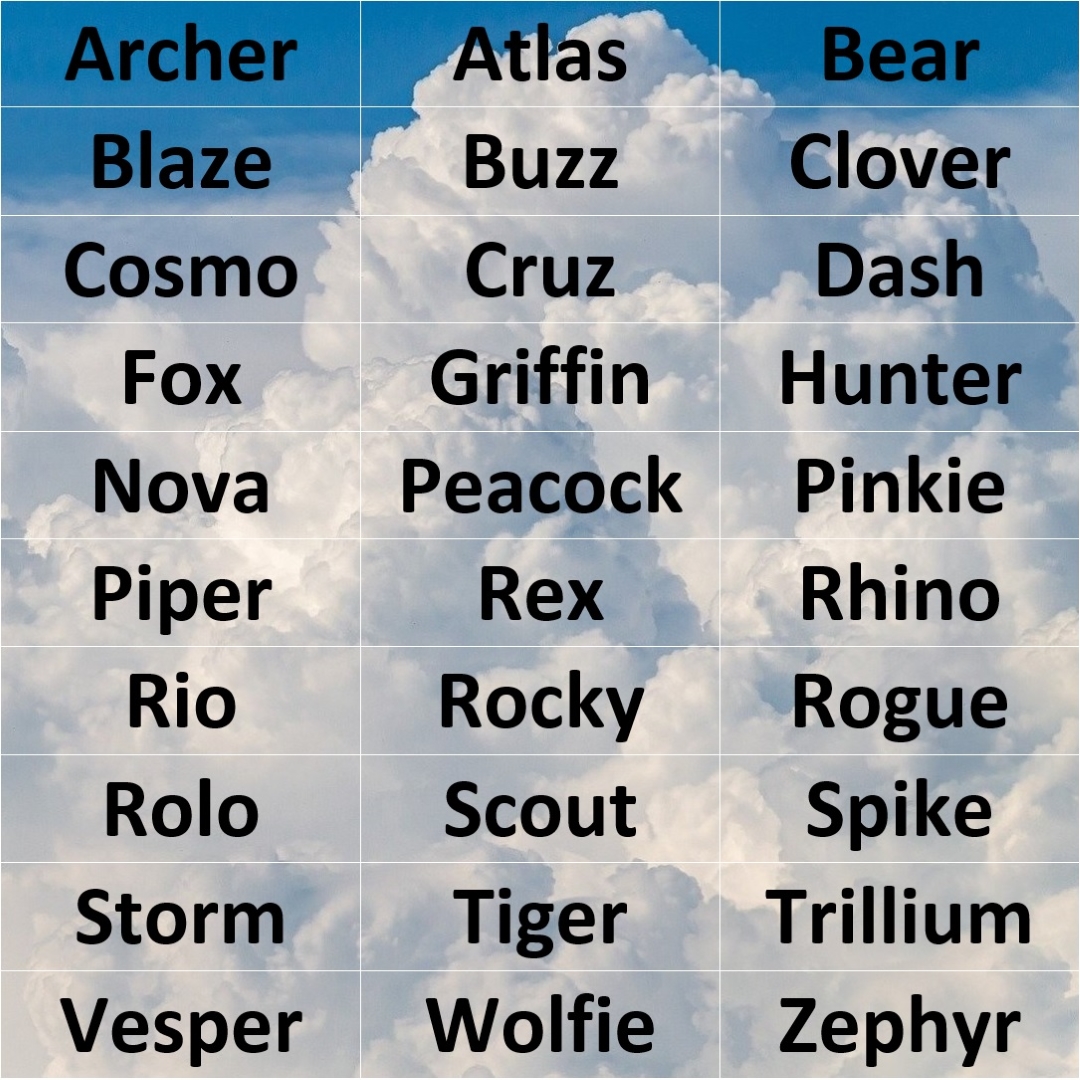 Tips On Personalising Your Stikins ® Name Labels
When it comes to personalising your name labels, it's up to you to decide what to include. Our only rules are:
You can have one or two lines of text.
You can request up to 22 characters per line (this includes spaces).
Of course, we also have a few tips and tricks to help you decide how to personalise your name labels.
Font Size Vs No. Of Characters
Our system automatically selects the largest font size that allows your personalisation to fit onto your name labels. So, when it comes to the "rules", we recommend:
Choosing two lines unless you are requesting twelve characters or fewer in total. This is because the font size will always be bigger when you select two lines, unless you only need a few characters.
Using a maximum of 15-20 characters per line (including spaces!).
Extra Information Makes Extra Useful Name Labels
Once you've considered your character count, the personalisation you request is largely a matter of personal taste. The first thing to consider is whether you want to include just a name or add more information. This could be:
A phone number – so you can be contacted when items go missing. This option is ideal if you are labelling items that will go further afield than a closed environment like a school or office.
Medical/allergy information – to keep your food and/or medical supplies safe AND to act as an additional medical alert in the event of an emergency.
A friendly message – like "I Belong To…" or "Please Return To…" to encourage people to return your lost items!
If you do choose to include a name and another piece of information, we recommend using one line per piece of information. For example, you could enter your name on the top line and your additional information on the bottom line.
Remember, try to keep things short and sweet. The more characters you add, the smaller the font will be on your printed labels.
Sharing (Name Labels) Is Caring (& Budget Friendly)
If you don't want to buy individual packs for your family, you could create packs for sharing. Here are some of the ways you can do this:
Use just your surname.
"Surname" / "Surname Family" / "Family Surname" / "Surname Girls" / "Surname Boys" / "Surname Twins" etc
Use an initial and surname (if your names have the same initial!)
"A Surname"
Put your surname on the bottom line and leave the top line blank.
You can then write in the name(s) you need with a suitable laundry pen.
Put one name on line one, another name on line two, and cut your labels in half.
"Name 1 Surname" on line 1 and "Name 2 Surname" on line 2.
Include all your names and just share!
"Name 1 & Name 2" on line 1 and "Surname" on line 2.
What's In A Name…
Whether you're requesting just a name or a name and other information, there are still plenty of choices to make. Do you want to use a full name or keep things more anonymous by using initials? Do you want to include middle names or even nicknames?
The choice is really up to you. It's always worth bearing in mind how many characters each part of your name takes up – especially if font size is important. If you have exceptionally long names to include (for example, double-barrelled first names or surnames), using initials to represent part of your name is a great space saver.
For example, the surname "Attenborough-Wordsworth" requires 23 letters, which won't fit. You could replace all or part of this name with initials as follows:
A-W
Attenborough-W
A-Wordsworth
When it comes to nicknames, we recommend thinking about where you expect your name labels to be used (and who will be using them). If the name labels are for someone who is better known by their nickname than their given name, it's probably wise to include their nickname – either alongside or instead of their given name.
Order Stikins ® Name Labels Today
Whether you prefer given names, nicknames, or call signs, Stikins ® name labels can label your family's belongings in seconds.
And they're pretty quick to order too!
Simply go online anytime or give us call during office hours (9am-5pm, Mon-Fri). We simply need to know how many name labels you need, your chosen personalisation, and your delivery address!
We print name labels up to 3pm every weekday. This means we will despatch your order on the same or next working day. All orders are despatched via first class mail for free.
Leave a Comment