Just for Fun: For Bonfire Night We've Got Fantastic Firework Names & A Burst Of Info!
Tomorrow is Bonfire Night so we're celebrating with some fantastic firework names and a burst of information about using Stikins ® name labels on your winter wardrobe.
Light Up Your Bonfire Night With (Names Inspired By) Fireworks
This year, we're celebrating Bonfire Night with some of our favourite firework-inspired names. All of the names below are related to fireworks – can you work out how?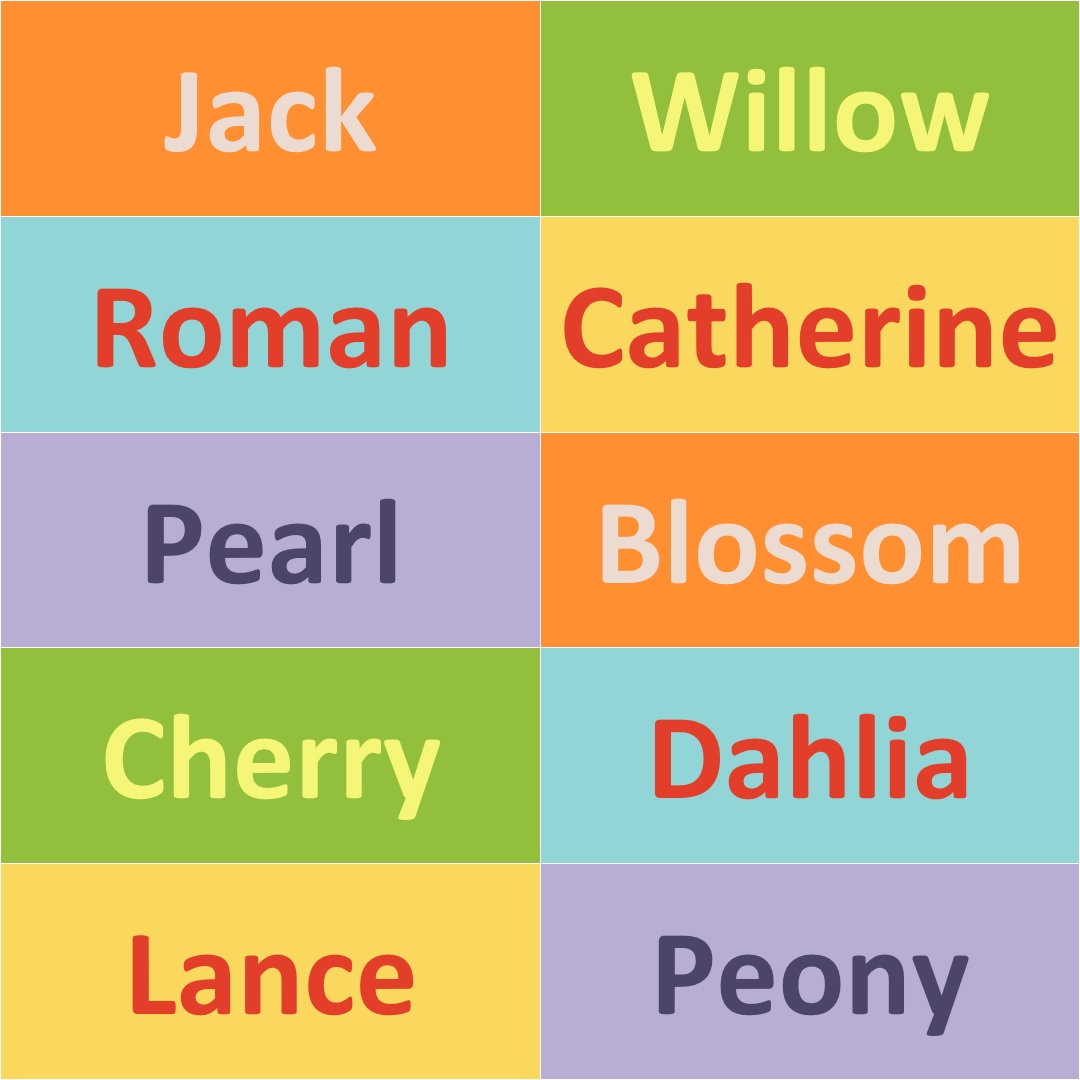 Some of these names belong to different types of fireworks, while others are the names of the types of effects that can be produced in the sky by fireworks.
(Jumping) Jack(s): a type of small firework that would jump erratically around the ground once lit (and subsequently banned in the UK since 1997).
Willow: a firework effect that produces an expanding sphere of coloured stars that leave a trail of long-burning gold or silver stars.
Roman (Candle): a type of firework contained in a card tube that periodically emits a single effect or a series of effects (e.g. stars, comets, bombettes, trails, serpents etc).
Catherine (Wheel): a type of firework (usually a spiral tube or angled rocket) that is mounted with a pin through its middle so it spins when ignited.
Pearl: a firework effect that produces rising stars in one colour, which burn out at their maximum height.
Blossom: a firework effect that opens and expands like a flower.
Cherry (Bomb): a type of firework contained in a paper cup that explodes into a sphere.
Dahlia: a firework effect similar to the Peony (see below) but with fewer and larger stars that travel for longer and may have a cylindrical shape (rather than spherical).
Lance(s): a type of firework contained in a thin paper tube; words, phrases, or pictures can be created by combining multiple lances together.
Peony: a firework effect that produces an expanding sphere of coloured stars (without a trail of sparks).
Label Up Your Winter Wardrobe With Stikins ® Name Labels
Winter brings with it a wardrobe full of jumpers, hats, coats, gloves, scarves, and wellington boots! Remembering to pick up all your winter warmers can be tricky, which means winter can also bring with it a heap of lost property.
So, why not keep your winter wardrobe safe with Stikins ® name labels. Our stick on name labels aren't just for school uniform! They're also a great way to keep your whole family's winter warmers safe all season long.
For closed environments (like schools and offices), adding a simple name works well. If you (and your belongings) are going further afield, adding a piece of contact information means your stuff can always make it back home. A phone number works best or you could use a short email address.
You can create individual packs for all the family OR create a pack to share. Popular picks include "Surname Family" and "Team Surname".
Stikins ® name labels simply stick on and stay on. Simply peel a label off the backing sheet and stick it firmly into place.
You should apply your labels onto the wash-care label of fabric items (not directly onto the fabric itself). In shoes, stick your name labels beneath the tongue or onto the side wall of each shoe. Avoid sticking your labels directly beneath the heel where the print will wear off over time.
Get Your Winter Off To A Bang With Stikins ® Name Labels
You can order anytime online or by phone during office hours (9am-5pm, Mon-Fri). We offer four pack sizes of 30, 60, 90, or 120 name labels. We despatch all orders same or next working day by Royal Mail's first class service as standard.
Leave a Comment