Holidays: Happy Saint Patrick's Day To One & All!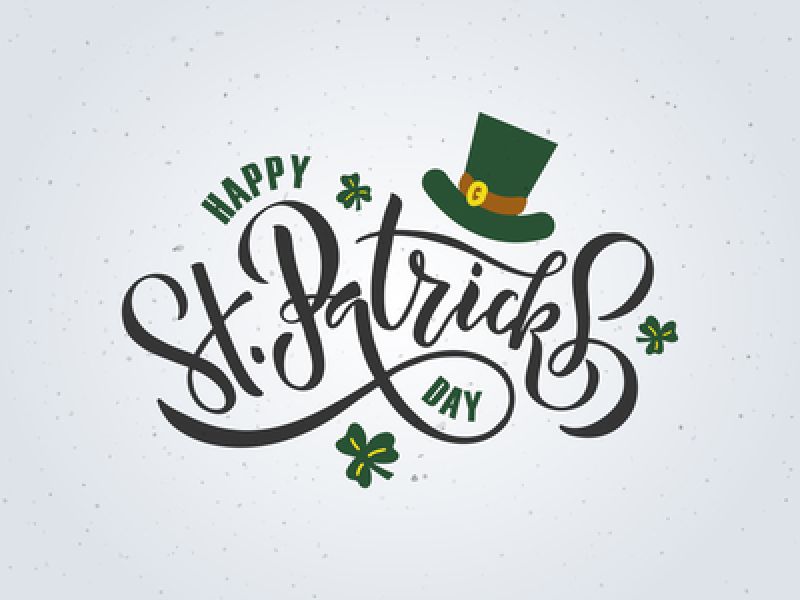 Yes, today is Saint Patrick's Day, and celebrations are taking place all around the world in honour of Saint Patrick, the Patron Saint of Ireland.
Did You Know:
March 17th is the Feast Day of Saint Patrick because it is the traditional date given for his death.
Saint Patrick is the patron saint of Ireland, Nigeria, and Montserrat, as well as engineers and paralegals – he is also invoked for protection against snakes, sins, and witchcraft.
Saint Patrick adopted the name Patrick (or "Patricius" in its original Latin form); his real birth name is unknown, although "Maewyn Succat" is commonly used.
While he is the patron saint of Ireland, he was actually born in Roman Britain – locations in both Wales and Scotland have claimed to be his actual place of birth.
Saint Patrick's Day celebrations involve a LOT of green because green is traditionally used as the national colour of Ireland BUT Saint Patrick is also associated with blue and "Saint Patrick's Blue" is used as the official colour of state, featuring on the Irish coat of arms and the presidential standard of the President of Ireland. Blue is also used as an official colour by a variety of Irish universities, sports teams, and military units.
The shamrock is associated with Saint Patrick's Day because a traditional story claims that Saint Patrick used the three leaves of the shamrock to explain the Christian Holy Trinity – it has since become associated with Ireland and is often used as one of the traditional symbols of Ireland. The shamrock itself is a type of clover – although there remains some dispute as to whether or not the shamrock is a specific variety of clover (with Trifolium dubium (lesser trefoil) and Trifolium repens (white clover) being the two varieties most commonly considered to be shamrocks).
Leave a Comment