Product Information: Stikins Are Celebrating Women In Space For World Space Week
This week is World Space Week and this year's theme is "Women in Space". So, we're celebrating all of the women who have gone to space. Plus, we explain all of the ways that Stikins are designed to keep your family's stuff safe in your world.
Celebrating Women In Space
To date, 70 women have been into space. The very first was Valentina Tereshkova, a Russian cosmonaut who went into space in 1963. It took almost 20 years for the next woman in space (Svetlana Savitskaya) but numbers began to increase more rapidly in the 1980s. These women came from France, Italy, South Korea, UK, Canada, China, Japan, Russia (Soviet Union), and the US and have ranged in age from 26 to 82. Check out our list of women in space below (click on image or open in new tab for a larger view!).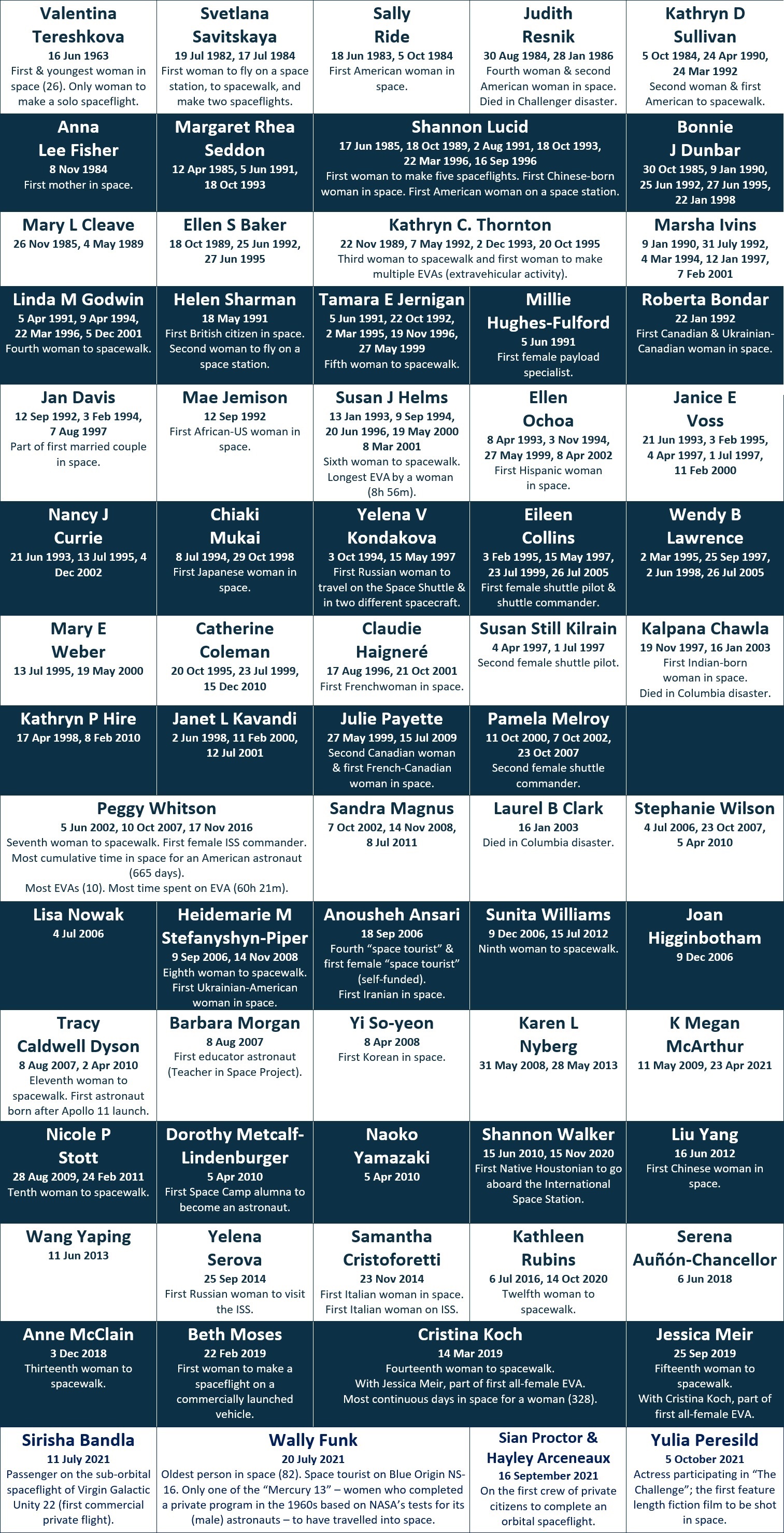 Name Labels To Keep Your Family's Stuff Safe…To Infinity & Beyond!
Stikins were designed for busy families who just want to get stuff labelled so they can move on to more important things! Here's how Stikins have been designed to keep your stuff safe – no matter how far you travel!
Colour
We print our bright white name labels with a bold black font. This contrast makes your personalisation easy to read for kids (and adults) of all ages.
Size
Stikins measure 30mm by 15mm, which makes them a neat but discrete addition to items of any size or shape.
Font Size
Our system uses the largest font size that will allow your personalisation to fit onto your name labels. You can have one or two lines with up to 22 characters per line (including spaces). Our online print preview shows you what your personalisation will look like so you can try a few options to see which one looks best!
Adhesive
Our adhesive is totally unique to Stikins and designed to simply stick on and stay on. Independently tested using the BS EN ISO6330 wash test procedure for 60 washes at 40 degrees, our adhesive holds Stikins in place wash after wash after wash. You can also put labelled items through tumble dryers, dishwashers, microwaves, or sinks.
The main reason our name labels are multipurpose is our unique adhesive. You can use Stikins on all kinds of different items and our adhesive will make sure your name labels stay stuck.
Print
We use a special ink that is tough and long lasting. It is highly resistant to damage and solvents, which ensures that your personalisation stays put and legible all year round.
Flexibility
Stikins are made from an ultra-light, ultra-flexible synthetic material. This makes them equally effective on flexible surfaces (like wash-care labels) and flat surfaces (like plastic lunch boxes).
Order Your Own Name Labels & Make Sure That Your Family's Stuff Is Always Ready For Take-Off (& Landing!)
Stikins are available in packs of 30, 60, 90, or 120 name labels. You can order online at any time or give us a call during office hours to order by phone.
Delivery is free and uses Royal Mail's first class service. We print and post our name labels Monday to Friday. Order by 3pm and we'll despatch your order same day. Order after 3pm or over the weekend and we'll despatch your name labels on the next working day.
Leave a Comment