Just for Fun: We're Celebrating Valentine's Day With Name (Labels) Inspired By Love
It is Valentine's Day! We've printed thousands of names onto our name labels but how many names can you think of that mean "love"? Check out our list of lovely names to see if your favourites have made the list!
Lovely Names For The Ones You Love
There are lots of lovely names to choose from but here's a handful of names from around the world that mean "love" actually!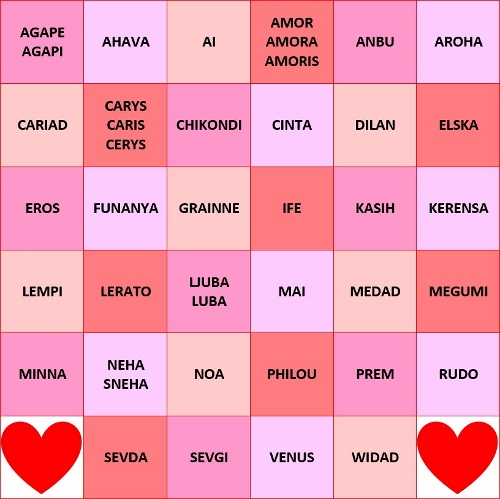 Keep Hold Of Your Kids' Treasured Possessions With Name Labels
Stikins are stick on name labels that can be used to safely and securely label all of your family's favourite things. While they can't always prevent items going missing, they do make it easy for items to be returned. So, don't let your kids be parted from their beloved belongings – get them labelled with Stikins!
Stikins are made with a super thin vinyl and a unique adhesive, which means they can be used to label ALL of the items you want to keep safe. The vinyl stretches along with flexible surfaces and is gentle against skin, which means your labels won't cause irritation when labelled items are worn. The adhesive is super strong and bonds well with various materials and surfaces.
To label fabric items (like school uniform, clothes, bedding, towels, and soft toys), apply Stikins onto the wash-care label (not onto the fabric itself). The adhesive has been designed (and independently tested) to ensure that it can withstand repeat trips through the washing machine and tumble dryer.
To label other items, simply stick a label directly and firmly onto each item. Stikins can be used on items that require regular cleaning – like lunch boxes and water bottles – and are safe to put through dishwashers and microwaves (and the kitchen sink).
Stikins simply stick on and stay on, which means you can get your labelling done in seconds – saving you time to spend with your loved ones!
Order your Stikins today by visiting our online order form, calling our Customer Service Team (our office hours are 9am-5pm, Mon-Fri), or popping an order form in the post.
Leave a Comment