Just for Fun: Celebrate World Space Week With Names That Are Out Of This World!
It's World Space Week and we're celebrating with a list of your top space-based names! Check out our list and learn more about our name labels below – for names and name labels that are out of this world!
Names That Are Out Of This World
World Space Week is an international celebration of science and technology. This year's theme is all about how "Satellites Improve Life" – through communication technology, environmental monitoring, transportation, weather forecasting, telemedicine, science, and many other areas.
To play our part, we've created a list of the most popular names that we've printed onto our name labels, which are also the names of some of the satellites in use around the world today.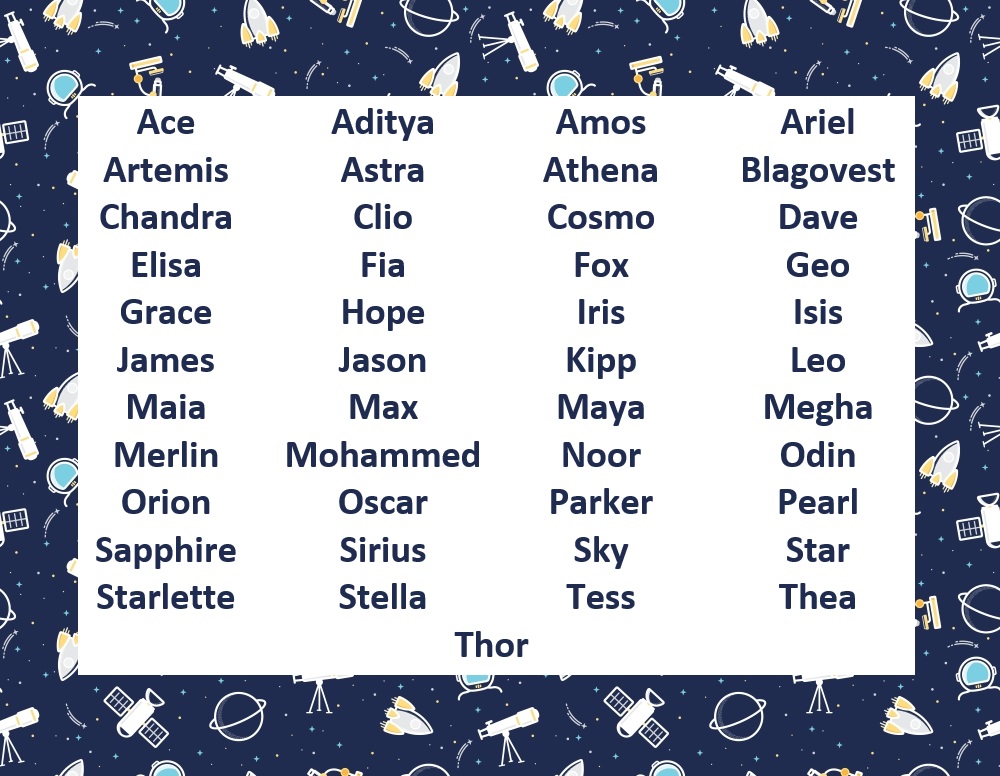 Name Labels That Are Out Of This World
Stikins ® name labels have also been designed to "improve life", although, admittedly, not on quite as grand a scale as satellites do! Our name labels were designed specifically with busy families in mind – aiming to give them a truly modern name labelling solution that will get all of their belongings safely and securely labelled in minutes (saving you time and money for the more important things in life).
We combine modern materials and manufacturing methods to create name labels that will simply stick on and stay on. The super thin, super flexible, and super soft face material and our unique adhesive combine to create a name labelling solution that can be applied onto items of all shapes and sizes – where they will stay put all year round.
Independently tested using the BS EN ISO6330 wash test procedure and thoroughly tested by families across the country, Stikins ® name labels can safely be put through washing machines, tumble dryers, dishwashers, microwaves, and kitchen sinks.
They take seconds to apply; simply peel each label carefully off the backing sheet and stick it firmly onto the item you want to label. For clothing and fabric items, our labels must be applied onto the wash-care label of each item, and for footwear, they must be applied onto the side wall or beneath the tongue of each shoe.
Find Out More About Our Out Of This World Name Labels
You can learn more about our name labels by visiting our website and checking out the information pages listed under Label Uses and Help in the menu bar. We've also got over 9,000 positive parent reviews for you to browse, so you can find out what Stikins ® name labels are really like – from customers who have used them day after day after day.
To place an order online, visit our online order form, or get in touch with our Customer Service Team to place an order by phone.
Leave a Comment