Just for Fun: Celebrating Marvellous Names That Mean Love & Thunder
We decided to celebrate the release of Thor: Love and Thunder by checking out names that mean…love and thunder. Plus, we take a look at some super reasons to love Stikins ® name labels.
Marvellous Names Meaning Love And Thunder
As Thor: Love and Thunder is the 29th film in the MCU, we thought it would be fun to find 29 names that mean "love" and 29 names that mean "thunder". Check out our picks below; can you think of any other names that mean love or thunder?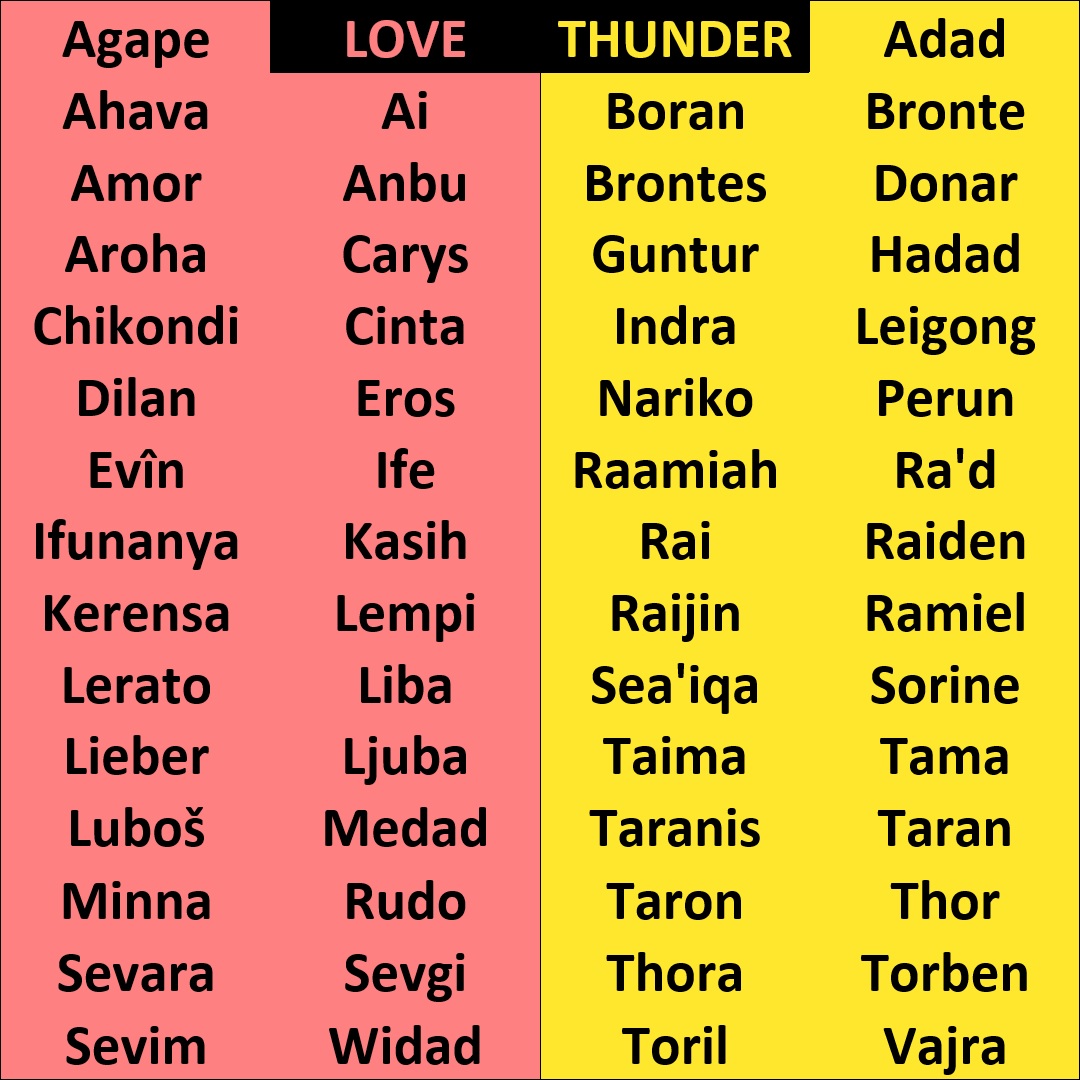 Super Reasons To Love Stikins ® Name Labels
There are plenty of reasons to LIKE name labels. They can prevent items going missing and help lost items to be returned. This means parents don't have to waste money on expensive replacement items, while schools don't have to waste resources on dealing with lost property.
However, there are plenty of reasons to LOVE Stikins ® name labels.
They are SUPER STICKY.
We use a totally unique adhesive that allows our name labels to simply stick on and stay on. Our labels have been independently tested using the BS EN ISO6330 wash test procedure for 60 washes at 40 degrees. They've also been thoroughly tested by thousands of households across the UK.
Our adhesive will survive repeat trips through the washing machine, tumble-dryer, dishwasher, microwave, and the good old kitchen sink!
They are SUPER VERSATILE.
With Stikins ® name labels, one label does pretty much everything. You don't need to buy different products to label different items. Stikins ® labels can be used to label clothing and fabric items *, like school unform, P.E. kits, and towels. They can also be used on other items, like lunch boxes and water bottles, stationery and books, bags and shoes, and all kinds of school kit.
* Unfortunately, Stikins ® do have their own kryptonite – socks. Socks don't have a wash-care label and are designed to flex around the foot while being worn, which means they don't offer a stable surface for our labels to bond with properly. You can apply your labels onto socks (as some of our customers do) but you will find that they start to peel away over time.
They are SUPER LONG-LASTING.
We designed our name labels to stick on and stay on. In fact, we've had feedback from many parents who have found that their name labels have outlasted the items they were used to label!
With Stikins ® name labels, you can get your kids' school kit (and other items) labelled and then forget about it – knowing that your name labels will be in place, ready for when they're needed!
They are SUPER SPEEDY.
We designed Stikins ® labels to be super quick at every stage. They take moments to buy and apply – and delivery is pretty quick too!
You can order online at anytime or by phone during office hours (9am-5pm, Mon-Fri). From Monday to Friday, we offer same day despatch on orders placed by 3pm. Order by 3pm or over the weekend and we'll despatch your name labels on the next working day. All orders are despatched via Royal Mail's first class service as standard (and delivery is free).
Once your labels arrive, all you have to do is peel each label off the backing sheet and apply it firmly onto an item. Job done. There's absolutely no sewing and no ironing required. So you can get all your kids' kit labelled in seconds!
They are SUPER SIMPLE.
We like to keep things simple and this applies to every part of our product and our services.
We supply ONE product in ONE form – bright white labels printed with a bold black font. So all you need to do is enter your personalisation and delivery details then pay for your labels.
Our name labels can be applied in two simple steps – peel and stick.
So you can get your kids' kid safely and securely labelled with absolutely no fuss and no muss (and no end of the world drama either!).
Of course, you don't have to take our word for it. Our reviews page features over 10,800 reviews from our customers – with almost 98% giving us four or five stars.
So, why not see if you'll fall in love with Stikins ® labels too and order your own super name labels today!
Leave a Comment