Just for Fun: Celebrating Eurovision With The Most Popular Names In Europe
The grand final of this year's Eurovision Song Contest takes place tomorrow. Here at Stikins ® name labels, we've been inspired to take a look at the most popular names in each participating country.
The Most Popular Names From Europe (and beyond…)
We've put together a list of the most popular names chosen by residents of each of the 39 countries participating in this year's Eurovision finale. Here are the names that are winners with this year's Eurovision participants…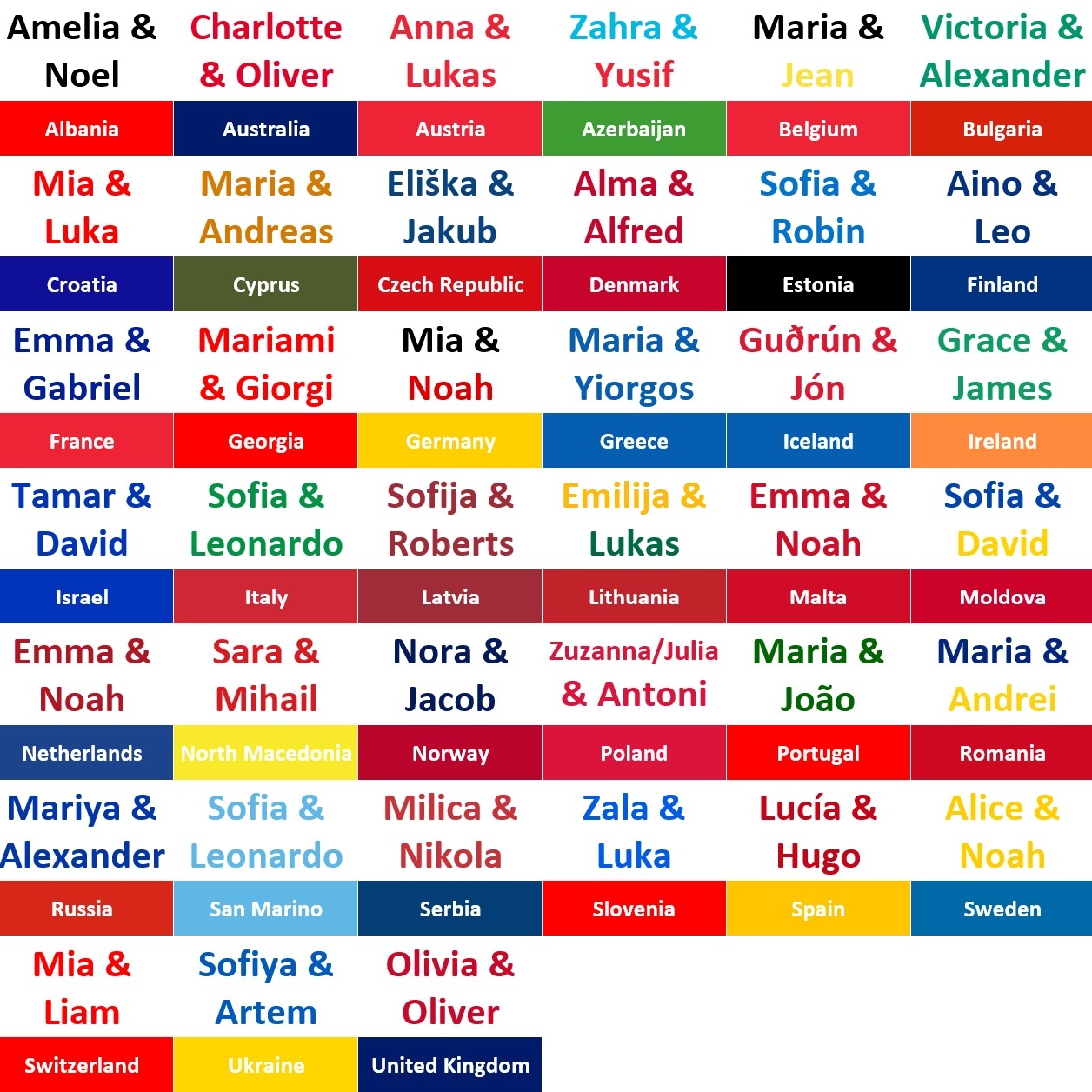 Name Labels That Can Travel The World With You!
While travel is still restricted, many people are starting to look forward to being able to go away on trips. Stikins ® name labels are the perfect travel partner, whether you're planning to stay close to home or venturing further afield.
The unique adhesive on our name labels allows them to simply stick on and stay on. Stikins ® labels are a simple way to safely and securely label various items. This means you can keep all of your travel essentials safe and sound for the entirety of your trip.
Stikins ® name labels have been independently tested using the BS EN ISO6330 wash test procedure. Not to mention the thousands of families who have been buying and using name labels year after year after year!
The adhesive creates and maintains strong adhesive bonds with a variety of materials and surface types. This means that you can apply your labels onto fabric and non-fabric items. So, with one pack of labels you can label clothing, towels, and other fabric items, along with shoes, bags, and all your travelling kit and caboodle!
You can then put labelled items through the washing machine, tumble dryer, dishwasher, microwave, or sink.
Stikins ® name labels are bright white in colour and measure just 30mm wide by 15mm high. This makes them a neat and discrete addition to items of any shape or size. We use a bold black font to make sure your personalisation is always really easy to read.
Get Ready For Your Next Trip
We supply Stikins ® labels in four pack sizes of 30, 60, 90, or 120 name labels. You can order online or by phone. We print and post name labels every day, Monday to Friday, up to 3pm. When you order by 3pm, we despatch your order same day. If you order after 3pm or over the weekend, we despatch your labels on the next working day.
All orders include standard shipping for free. Our standard shipping service uses Royal Mail's First Class service.
Leave a Comment