Just for Fun: Check Out Our Favourite Names (& Labels) Fresh Off The Production Line
Today, we're taking a drive through the world of car-related names. Plus, we steer you through our own production line – from placing an order to delivery of your very own name labels.
Hit The Road With Our Top Thirty Names Driven By A Need For Speed!
Today marks the 51st anniversary of a motoring milestone. On 17th February 1972, VW declared its Beetle model was now the bestselling automobile in the world (surpassing the Ford Model T). This claim turned out to be slightly premature. Ford actually sold around 16.5 million units BUT Beetle regained its title after selling over 21 million units. The Beetle retained its title until the late 1990s, when it was overtaken by the Toyota Corolla. This was also slightly controversial as the Corolla name had been applied to 12 different generations of car.
All of this got us thinking about some distinctly car-shaped names we've printed onto our name labels. So, we decided to create our own line up of car-inspired names. Our list only features names and models from UK-based manufacturers. Check out our list below and see what other car-inspired names you can think of!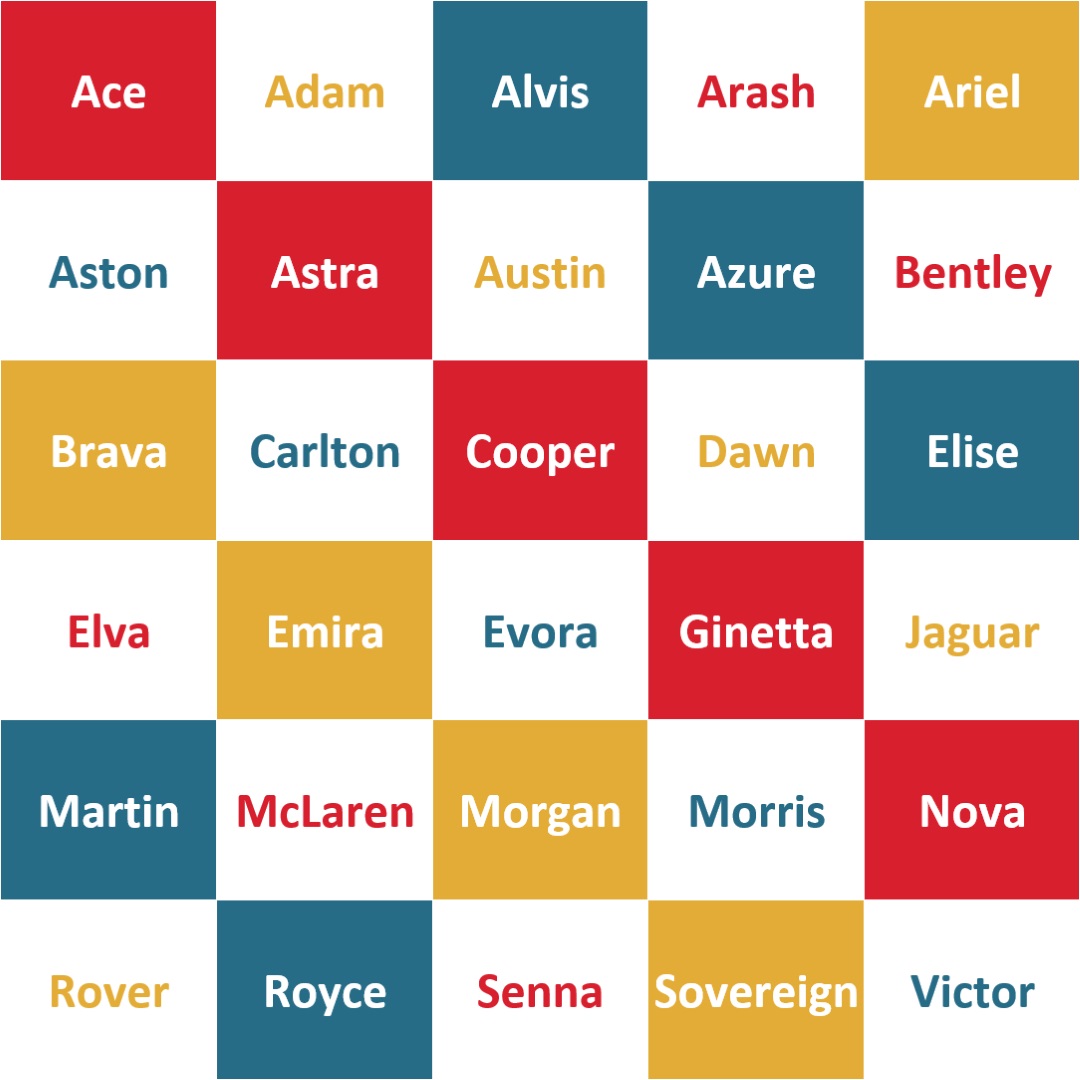 Take A Stroll Through The Stikins ® Name Labels Production Line
While our production line may not be as complicated as those required to manufacture cars, we thought it would be fun to take you through how we make your name labels.
First, you provide your details and personalisation by placing an order. Customers can order online or by phone.
Next, we export your required personalisation into a file ready for printing.
Next, we print your name labels using our special printers and high-quality print ribbon.
Then, we print your receipt/covering letter.
Then, we pack your name labels into their protective bag (pre-printed with our instructions for use!). We put your name labels into an envelope along with your receipt/covering letter and an information leaflet.
Finally, we put your order in the post.
We use Royal Mail's first class service as standard (and delivery is free!). First class post usually arrives next day but this isn't guaranteed! First class post can take up to seven working days to arrive.
Start your engines (and place an order today) by visiting our online order form or giving us a call!
Leave a Comment