Just for Fun: Delightfully Delicious Names In Celebration Of Biscuit Day!
It's Biscuit Day! We have to admit that we're all quite partial to a biscuit (or three!). To celebrate, we've rounded up a selection of delicious names that our customers have requested – although we're not sure they'd all be suitable ingredients for biscuits…
Delightfully Delicious Names From Our Customers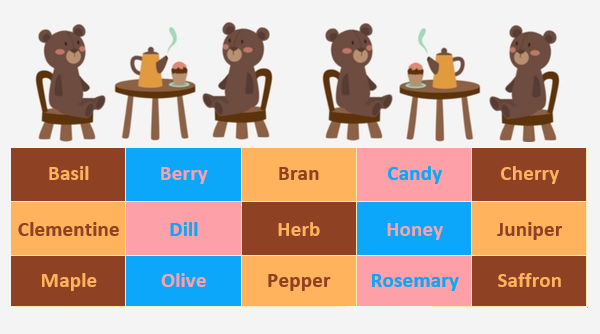 Order Stikins ® Name Labels Online – It's Faster Than Brewing A Cup Of Tea!
Our website has been designed to make it super simple to order name labels. In fact it's so simple to order Stikins ® labels, you can get your name labels ordered and paid for all in the time it takes to make a cup of tea (to go with your biscuits, of course!).
To place an online order, just follow these simple steps. First, head over to our website and visit our online order page. You can find this page simply by clicking on the "Order Now" button.
Create your (first) pack of name labels. Choose whether you want one or two lines of text. Enter your chosen personalisation. Select the number of labels you need.
If you want to add another pack, click on the "Add Another Pack" button. Then select your layout, enter your personalisation, and choose the number of labels you need for that pack.
Repeat as needed - remembering, of course, that we currently offer a 10% discount on all orders that contain 3 or more packs of name labels.
Choose how you want to pay and enter (or confirm) your address details. Make your payment, complete your order, and you're done! Time for tea & biscuits!
Leave a Comment